About Us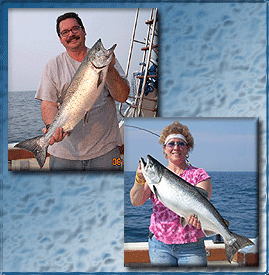 Welcome to The Salmon Stop Bait & Tackle, conveniently located blocks from Lake Michigan's Waukegan Harbor. We have been serving the community for over 36 years and have been family owned and operated since 1973. We are an old-fashioned, traditional and standalone business filled with carefully selected equipment and staffed by expert sportsman and women. We carry Il & WI fishing & hunting licenses as well, and can also hook you up with a charter boat on Lake Michigan.
Whether you fish from shore or boat, are a first time fisherman or an advanced angler, at The Salmon Stop, Inc, we can provide you anything or everything you need to enjoy your fishing adventure. We are a full service fishing pro-shop and we carry thousands of items from today's top manufacturers. Our in stock inventory covers ice fishing to fly fishing and everything in between. Our Great Lakes Tackle is extraordinary and if we don't have what you're looking for just let us know, special orders are doable.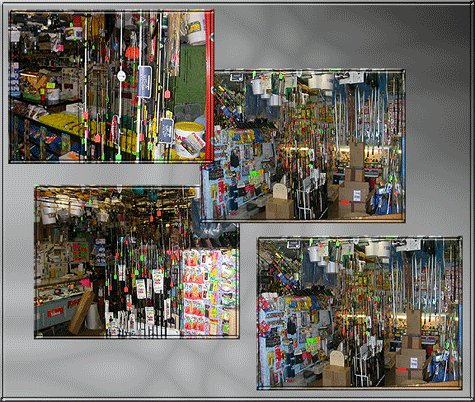 We service all the rods, reels and downriggers that we sell, and the items you purchased elsewhere. And unlike the big box stores The Salmon Stop always has the freshest live bait in season which includes many choices of swim baits (minnows, leeches), 5 different breeds of worms, along with frozen bait from livers for catfish to herring for salmon and trout! We also carry live baits for ice fishing, when it's that time of year. We believe the expression of "50 pounds of stuff in a 5 pound can" must have originated when someone walked into the Salmon Stop!
Being a small mom and pop business we take pride in the fact that offer things like personal one on one service and that we are the kind of place where real local knowledge is still shared with the fishing community. Our customer service to all fishermen is first rate, whether you are a beginner or professional. Just stop by anytime to browse. We can promise you it will be well worth your time.
The coffee is always on, and the fish stories are flyin'!
We look forward to seeing you,
Augie & Lori