Deer hunting in Nebraska
March 7th, 2011
Written by:
Quail Hunter
Published on March 7th, 2011 @ 07:03:01 am , using 906 words, 71432 views
Bob Scott is our guest blogger. Bob and I started hunting deer together in the Upper Peninsula nearly 30 years ago. We both were raw with a lot to learn. Today, Bob lives in Nebraska.
There are so many good reasons to take up whitetail deer hunting.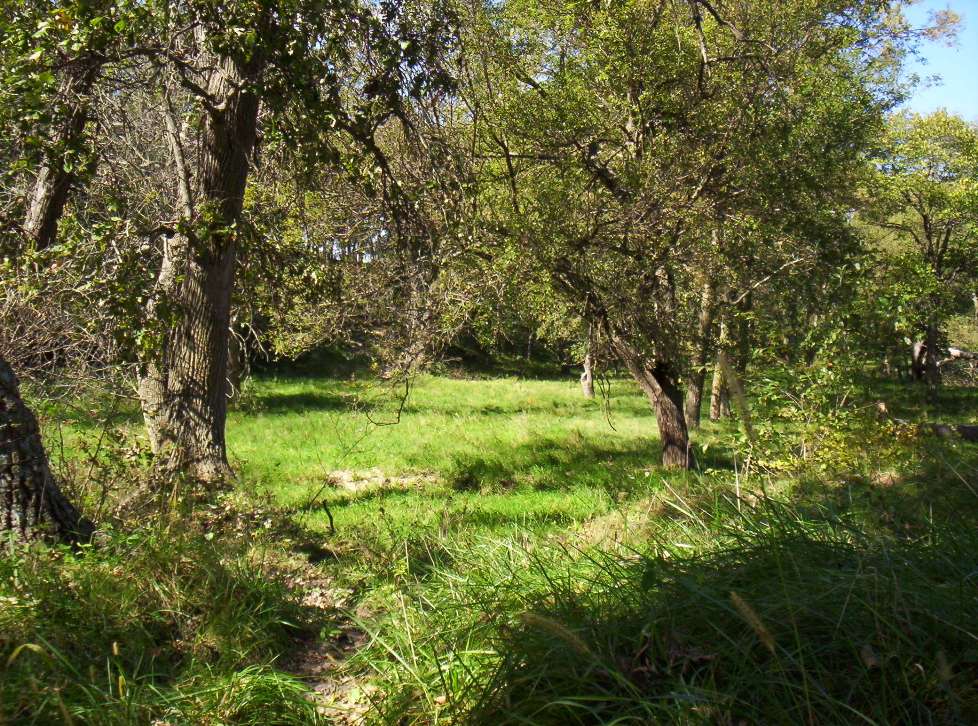 Follow up:
Big game hunting is a thrill all to its own. Carefully outsmarting and harvesting a big animal takes time and skill….all in the great outdoors! You get to walk outdoors with your favorite rifle or gun and you can take all the time you want all year fussing over your weapon ….. tricking it out and sighting it in….. getting ready for The Big Hunt. It is so much fun all around. On top of that, if the hunt happens to be successful, you and your family get to eat some of the tastiest nutritious meat to be found. Most game meat is better for you than any you will find neatly wrapped in a grocery store.
Whitetail deer are perfect for most of us to hunt. They are over abundant in most parts of the United States, hunting permits are cheap, many affordable rifles and guns are allowed to harvest a deer. Most farmers, state game authorities and municipalities will be ever so happy to support you in efforts to thin the over abundant herds of deer. Besides……if you have friends or family who are squeamish about killing beautiful doe eyed creatures…..you will find that they cannot argue with the biologists and government authorities that praise us hunters for helping them manage out of control deer populations that either suffer and die terrible deaths from disease and starvation or smash up cars and human bodies with increasing numbers of collisions with cars and trucks. You as a hunter are not the problem…..you are an important part of the official solution! The deer need you to maintain healthy herds. Farmers need you to control deer numbers so that they do not loose outrageous tons of valuable crops. Government entities need you to help them cut down on destructive deer/vehicle collisions. And, last but not least, your family and society need you to be a happy human being! You are carrying on the proud hunting traditions that have always been an important part of human life on planet earth!
Getting started hunting deer is easy! If you do not have a rifle of your own borrow one. For many years I borrowed various rifles from friends and neighbors until I could afford to buy a rifle. By my fifth year hunting my wife and I asked a good friend who knows guns to go with us to the little local sporting goods store in the backwoods of Michigan. For my Christmas present that year we put a M77 30-06 with scope on lay away. We had it paid for by next fall deer season. Thirty years later it is still my favorite hunting rifle.
Finding where to hunt deer takes very little effort. Ask friends, local farmers or your nearest Department of Game and Parks Office. Public lands as well as private lands abound. The first deer I shot was on land ten miles out of town that the uncle of a good friend at church owned. My pal set me up in a crude wood blind at the edge of a turnip field. I still remember the smell of the cedar trees I was sitting among. A beautiful red fox trotted by me only a few yards away. As the sun was setting a large bodied doe slowly walked out of the woods to my left and took her time strolling out a little over one hundred yards into the field. I waited until it turned and stopped to eat turnip greens. Sighting in behind the doe's shoulder about half way down her body I fired. I remember the smell of gun smoke and seeing the doe drop in her tracks. I did not even hear the report of my rifle because I was so focused on that big doe. I was thrilled. I feel the same burst of life and enthusiasm every time I harvest a deer. This big doe did not move so I went up to her and saw she was beautiful…black markings on her nose, big eye lashes, pure white fur belly and gorgeous brown topped/ white bottomed tail brimmed in black fur. I had never beheld a wild deer up so close. I remember I held her head and thanked God Almighty for the life of this deer given for me to enjoy harvesting and eating.
My buddy came and showed me how to field dress her. I found out she was a five and a half year old deer when I checked her in at the DNR. The average life span of a deer in the wild is only five years. We butchered her ourselves and found that she had an inch and a half layer of grain fat lining her entire buttocks …... talk about a mature healthy deer! I felt very blessed to have this deer. She tasted wonderful, too!
Bob's friend Ed is helping put a scope on a mil surplus rifle that Bob will be using.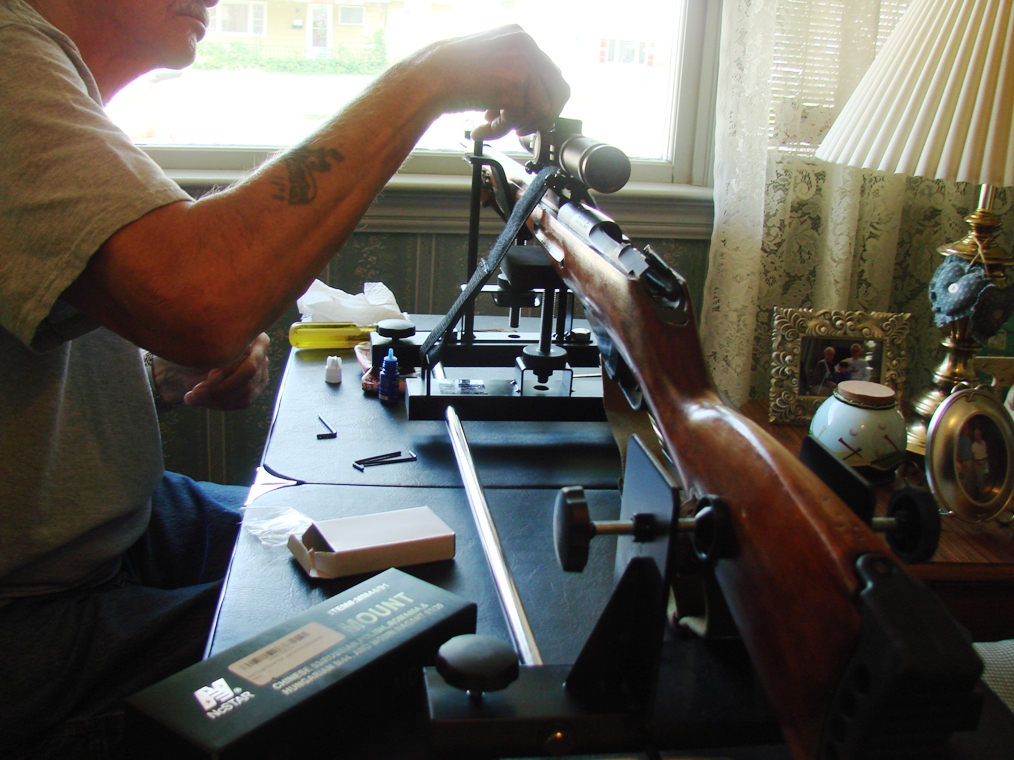 In the woods, checking out the scope.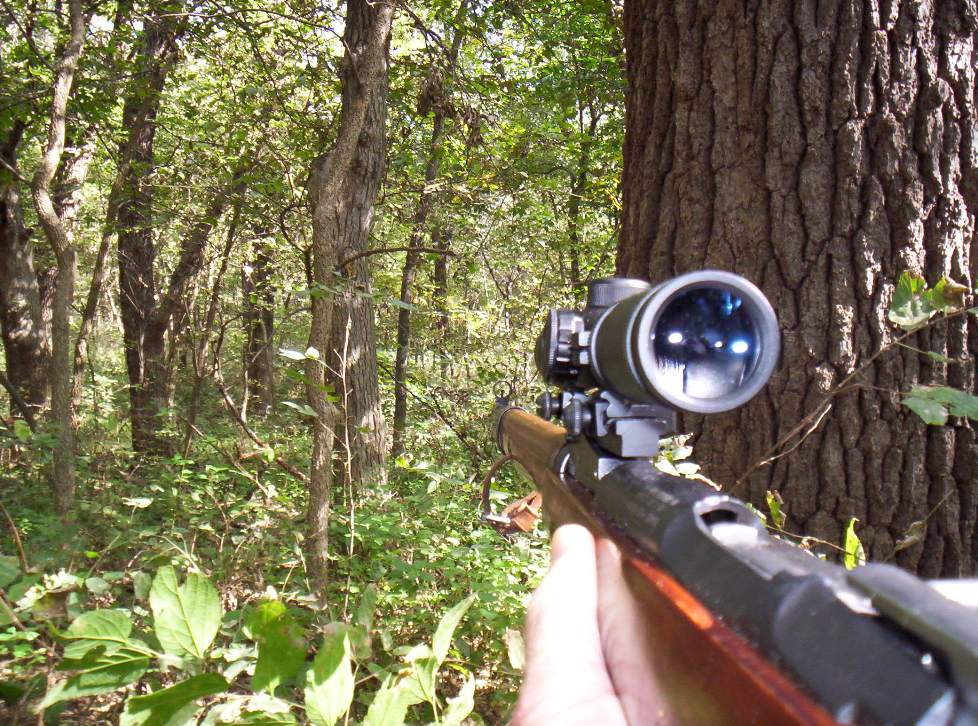 This is the soybean field that Bob and his son, Nick, will be hunting.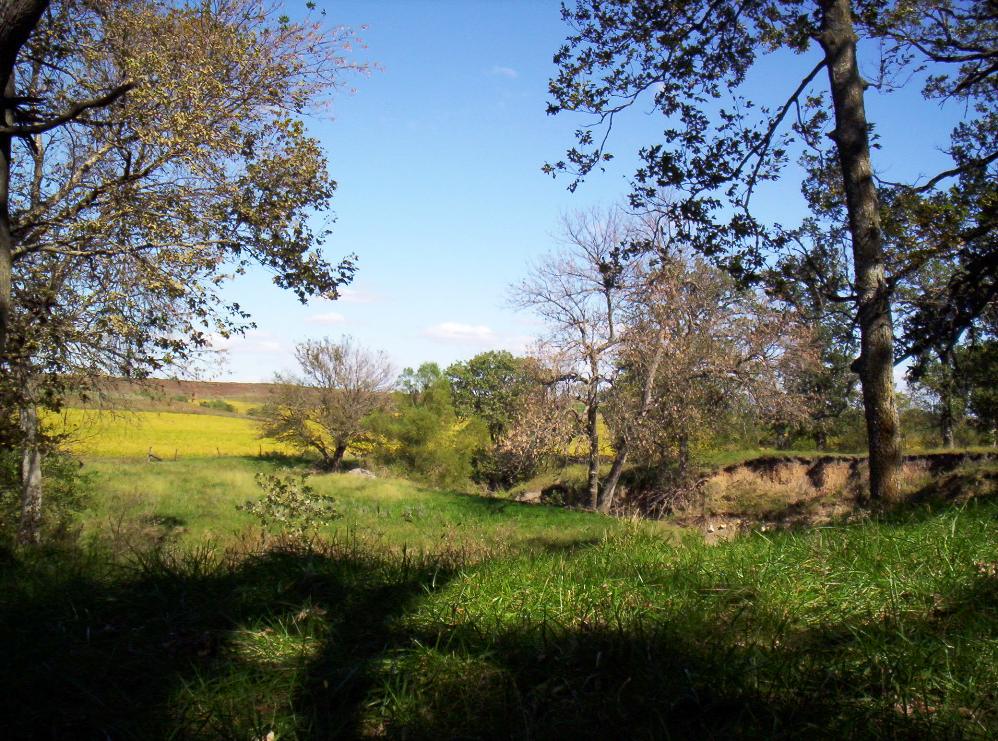 Nick and his dad Bob sharing a moment after the hunt.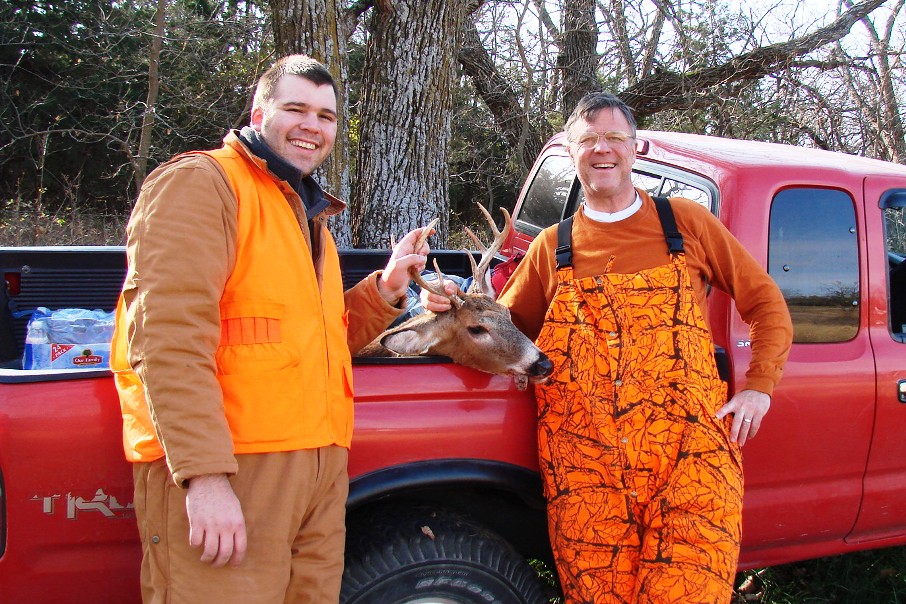 Permalink
Leave a comment »
Feedback awaiting moderation
This post has 63 feedbacks awaiting moderation...

Comment feed for this post
Leave a comment