Never too young
January 12th, 2011
Written by:
Quail Hunter
Published on January 12th, 2011 @ 08:14:47 am , using 276 words, 13041 views
I would like to introduce our 1st guest blogger.
Mr Daryl Hallquist.
Daryl lives in Montana.  He ia an avid collector and hunter.  This is about a recent hunt with his friends and family.    I hope you enjoy this  as much as I do.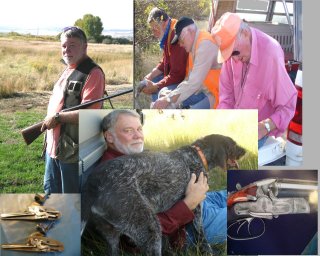 Follow up:
This fall, I had my grandson along on a pheasant hunt in northeast Montana and a quail hunt in southern New Mexico. But------------he's only 11 months old , now. How does that work?
His mom and dad think he should not miss out on any adventures, even at his age. His mom carried him with us in a backpack and he saw the pheasants, the buffalo berries, , the cholla cactus, the Mearns, Blues and Gambels quail along with all the other flora and fauna of Montana and the desert.
He saw Hungarian partridge and Sharptail grouse.
He saw pack rat, mouse, quail, deer, and other tracks in the sand of the desert. He saw the dogs in their glory.
He would have helped change a tire, leaking from a mesquite thorn in the sidewall, but he's too young.
I think of myself as the luckiest dad and grandfather to have my daughter, grandson and his parents and other friends with me and have them think that all this is important.
It is important. I hope your sons and grandsons, your daughters and granddaughters , or the neighbor kid get a chance to go along on a hunt and enjoy the things that have meant so much to hunters in their lives.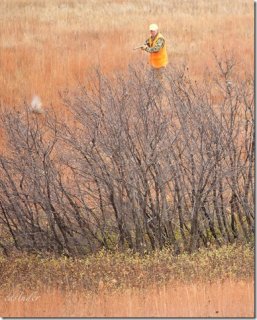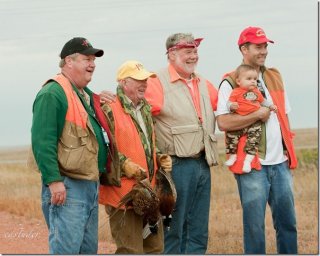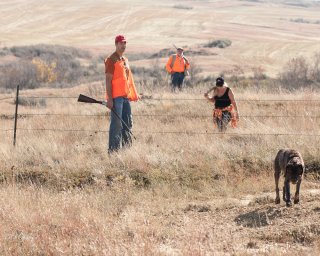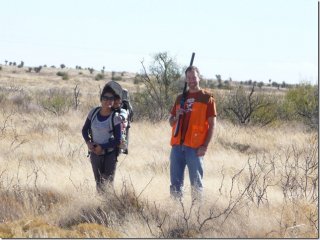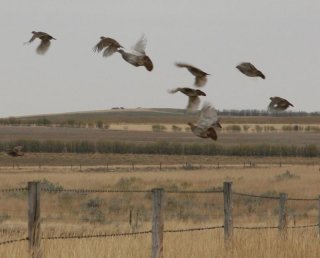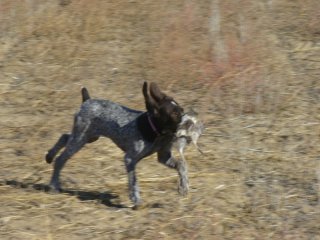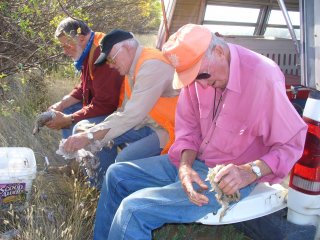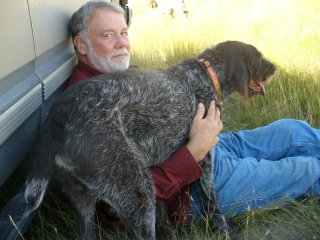 Permalink
2 comments »
2 comments
Pete another great story!

Daryl is one of the luckiest fathers and grandfathers around. It is excellent to be able to get his grandson out with him to hunt at 11 months. Wish I could have started that young!

And that last picture of him with his pup.... very cool!
01/15/11 @ 08:46
Great read.
01/16/11 @ 05:11
This post has 4 feedbacks awaiting moderation...

Comment feed for this post
Leave a comment