It is that time of year again when I book a couple charters and take some folks out on the river. The river is VERY low and clear which usually makes for good steelhead conditions. However, we had a hard time getting good action sliding flatfish in a few of our usual runs as the current is just not there to give the lures enough action to aggravate the steelhead. Didn't see many others fishing - I think the low water can be challenging if you don't know the river very well - that could be keeping some away. Captain Ken Neidlinger has been guiding the Joe for 40 years so he knows where he is going (LOL - he said he's hit everything in the river so he knows first hand where everything is).
We ended up landing 8 out of 13 steelhead. Had one steelie jump and clear the surface eight times. They are an amazing fish! My guests limited out with three steelhead each and I came close with two. My two steelies were far and away the smallest and I was teased pretty heartily about that. I was told mine were so small that they still had milk on their lips. I enjoyed the razzing. I catch my share of nice steelhead so I really wanted them to do well. Any fish for me is a bonus.
Anywho, here are a few pics from the day...
Glen with a nice buck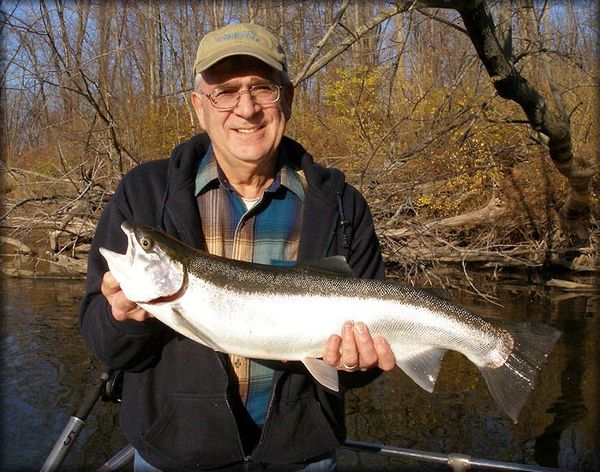 Jeff (Glen's son) with a steelhead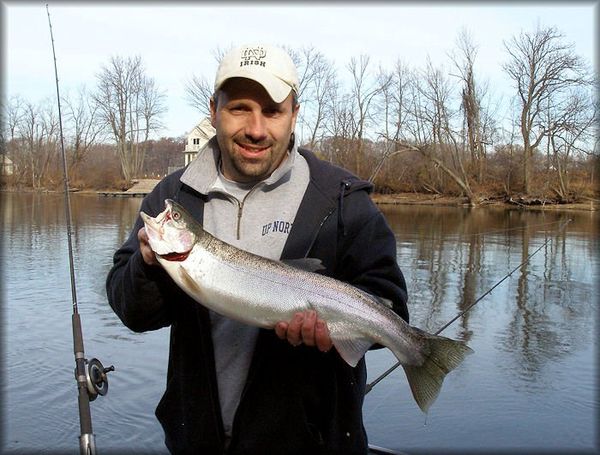 Group photo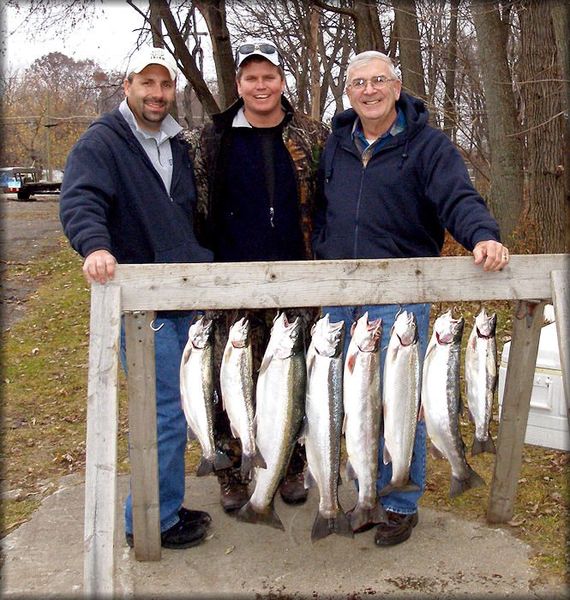 Captain Ken's Carolina Skiff. That flat skiff bottom comes in handy in low water.
When the temps get colder, you stay toasty warm with the heater. A nice way to steelhead fish.
Fishing has been very good and should only get better. I believe he still has some openings if anyone is interested.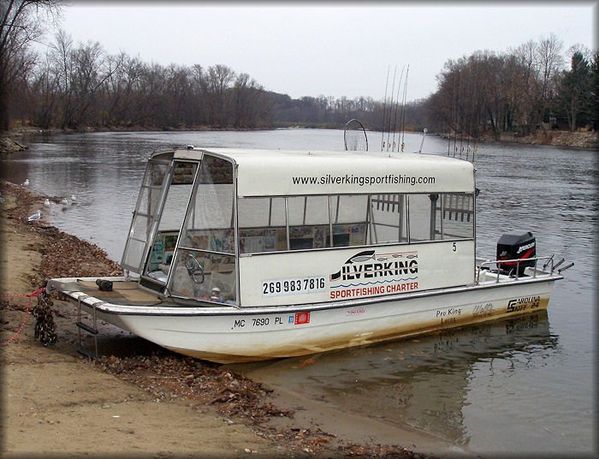 I have another charter with Captain Ken next week and again on Christmas break with the kids.
I'll probably start wading my favorite steelhead river in December.
Hope you like the pics.
Russ