As most of you have seen there was a tragedy this Saturday morning in Wilmette Harbor. Mitch Sroka was killed on his boat that the fuel dock. The cause is under investigation and I'm not commenting on that at the moment. Mitch was 67. His wife has serious health issues and he was her primary care giver. He has two adult children and had grandchildren. He owned P.R. Streich & Sons and if you were in the auto business you likely knew him through that contact.
In the early 1980's one of Mitch's customers, Herb Ellis, had purchased a Chris Craft Scorpion and asked Mitch to come fishing on Lake Michigan with him. Mitch did and got the fishing bug fast. He eventually became partners with Herb and took over the boat when Herb passed many years ago. They were told they needed a name for the boat. Early 1980's Chris Craft Scorpions already had that name in a big sticker on each side, so they just named the boat "Scorpion". The 23' blue hull became a regular sighting out of Wilmette.
Mitch was a member of Salmon Unlimited since (I think) the 1980's. I joined Trollers Unlimited in about 1996 and he was a member there long before me. Mitch came to every TU meeting, every Switch Outing and was one of our best members, reporting nearly every trip.
Mitch was an outgoing and affable person who would do anything for you. He always shared fishing information with everyone on Channel 7. He knew every pebble of the R2, Bill's Hill, Gumby's, the R4 and Julians and he would readily share information not only with the Wilmette and Evanston Ramp guys, but also would tell Chicago and Waukegan captains how the fishing was so we would know whether it was worth the time to run there.
He became a regular member of a group that went to Sturgeon Bay every summer and like his home port he quickly became one of the most well-like guys there. This weekend the Sturgeon Bay guys heard about what happened and we were getting calls all Sunday from them. Everyone was in disbelief and everyone I spoke two was in tears, hoping this was a rumor and not true.
If you know Wilmette Harbor, there is a wait list of about 16-18 years to get a slip. The slip Mitch had could only accommodate a boat of 28' long and 10.5' wide. He wanted to upgrade boat for a long time but nothing would fit in the slip and he could not get a bigger slip. Then Greylion was put on the market and it was the boat Mitch dreamed of. He renamed it "Scoprion". If you look as the name there is a "2" in the end of the lettering.
I got to know him through Trollers and I then became a regular on the Sturgeon Bay trip. I have fond memories of finishing cleaning the fish and boat from the night trip at about midnight and sitting with him at the fire pit talking and enjoying a few until the 3:15 am shove off for the AM trip. It was much better than sleeping. I began fishing with him frequently in our area. One of the biggest drawbacks of running charters is that I rarely fished with him over the summer. Every year though we managed to get an October trip or two to Julian's reef, which can be outstanding for 3 year old kings in the fall.
It's tough to describe the grief his friends have expressed over the past few days. Obviously this was totally unexpected to all. At this time we have no idea when there could be services. His body is being held due to the investigation of the incident. As of last night when I spoke with his son, they had no date on which to expect his remains to be released.
Mitch on Manipulator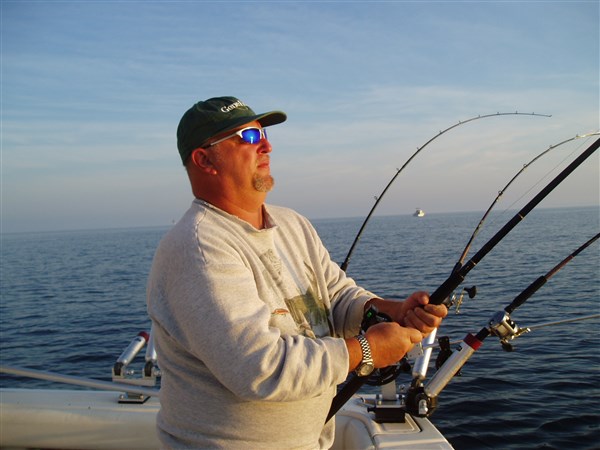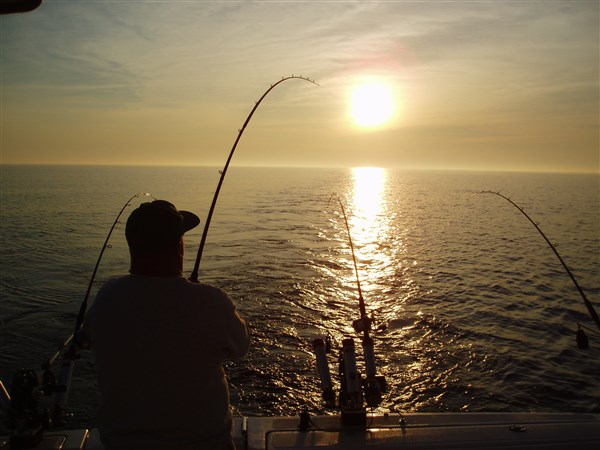 Packing up for Sturgeon Bay with Scorpion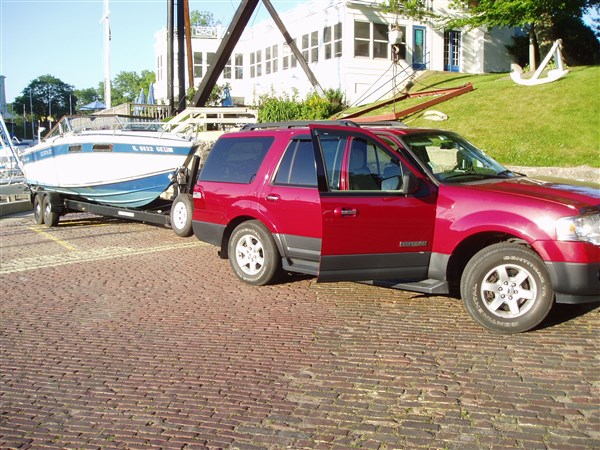 Trying to keep his balance at 4 am in 5 foot waves on McIntosh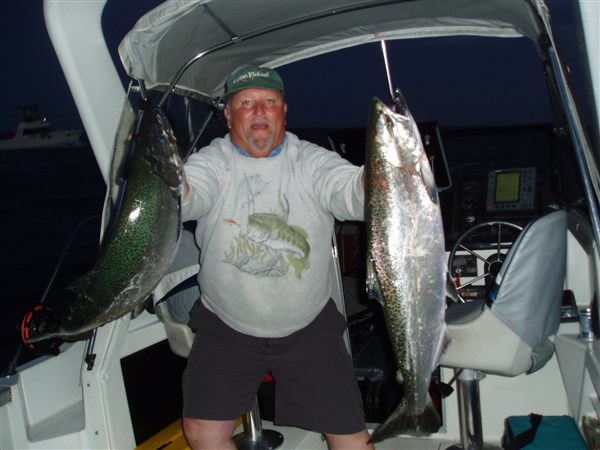 Grand Slam winning catch in the Zillian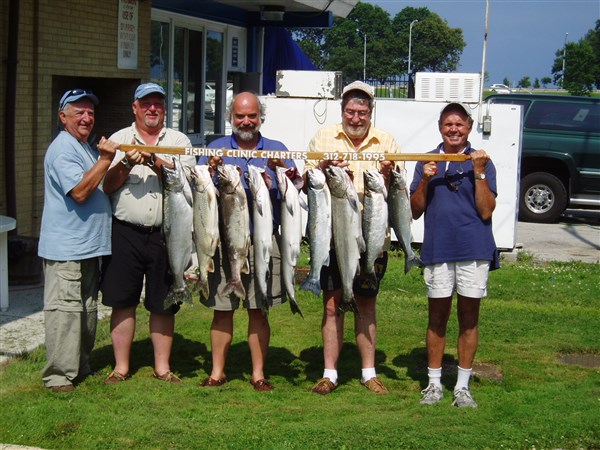 Scorpion 2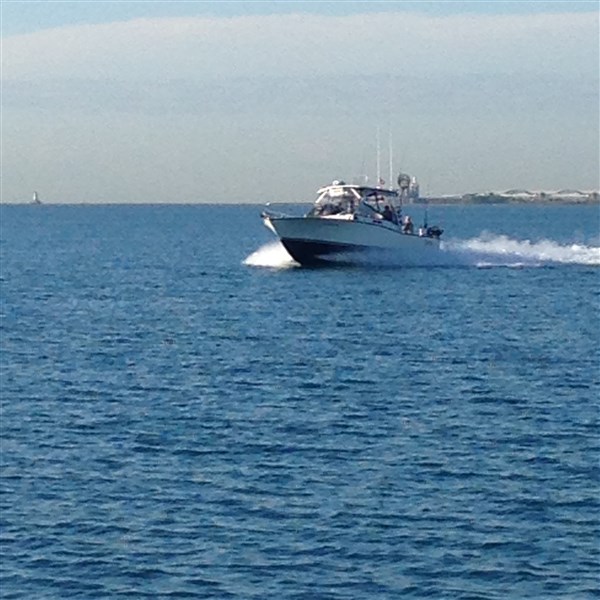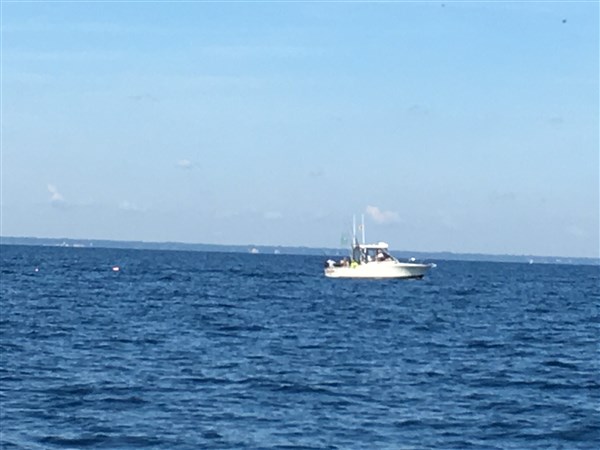 From Saturday -