Howard and I got out Saturday morning, Sunday late morning and Monday evening.
Saturday the water temperature was in the low 40's and about 6" of clarity. We managed two smallies but loss many others due to the sluggish bite. Here is the pic of a smallie just under 2lbs: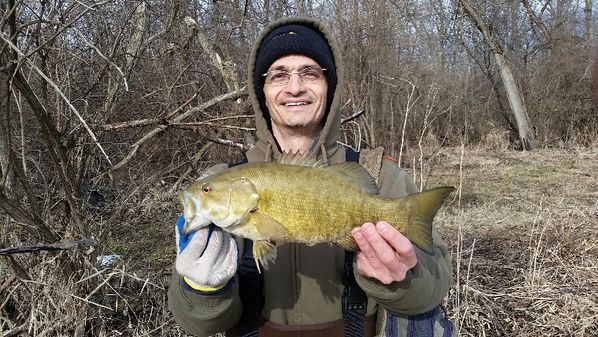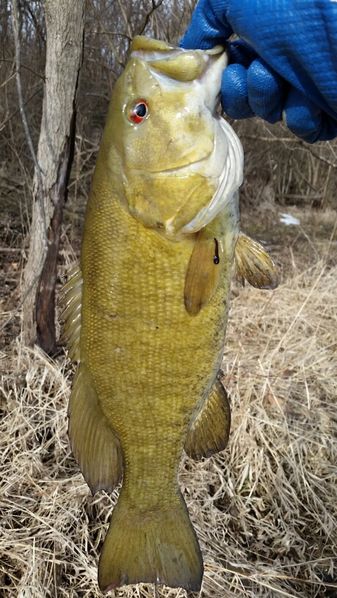 Sunday the water temperature was about 44 degrees and the clarity was a bit better than Saturday. Very tough day. Howard lost a 2lb smallie and I managed a 2.5lb walleye. Here is the pic: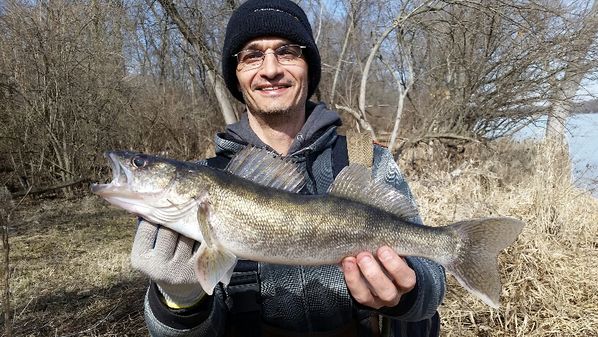 Monday late afternoon into evening we were skunked. Not even a bite. Water temperature jumped to 48 and dropped significantly. Clarity was at least a foot.
Always good to get out especially after the long winter and terrible fall for fishing. I am ready for Spring.
All fish were released!!
Good Luck and Be Safe,
John