The Navy brought me out to San Diego in 2012, so for the past couple years I've been fishing the San Diego Bay for Spotted Bay Bass, Sand Bass, Calico Bass, Halibut, Sculpin, etc...
I'm coming back to Illinois 28 July - 1 Aug and I'm going to try and fish the river as much as possible. It's been a while, so hopefully I get into some smallmouth bass. I'm only bringing one rod, one reel, and an assortment of Swim Jigs, Jigs, Swim Baits, Spinnerbaits...standard arsenal.
If anyone wants to meet up, shoot me a message. I'll be fishing in Wisconsin for 1 or 2 days with a buddy of mine, but besides that, I'm going to try and get out every morning or every evening. My parents are about a 15 minute drive from the state park, so that's probably where I'll be fishing. I'm not opposed to meeting up elsewhere though.
For your viewing pleasure, here's a picture of a decent spotted bay bass and a California Halibut:
3/8th oz Big Hammer Jig Head and 4" Big Hammer Swim Bait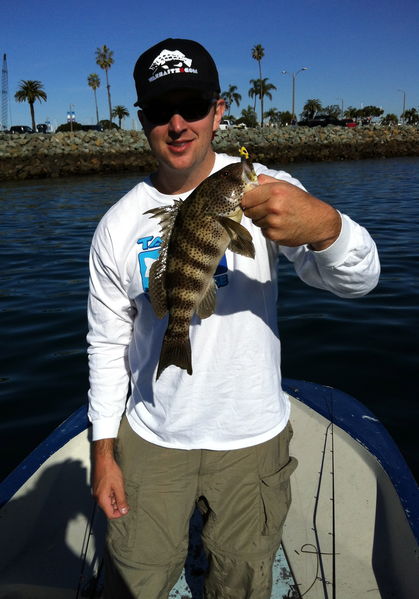 3/4oz Warbait Slayer Head and 5" MC Viejo's Swimbait