Red handled pliers - check… shamrock - check… lucky hat – check… same clothes as last trip - check.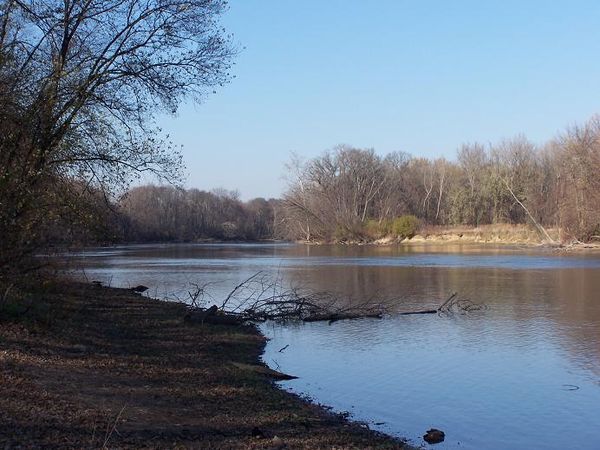 What a beautiful day was Tuesday on the Joey. River still low, water temp 42 and clear.
Yes, it was a picture perfect day. We started out with big expectations and were not disappointed. Within hour we had our first take down, lost that one but we got a good look at him. All bright and chrome as he spit the plug back at us. Woke Denny up, and put us on notice that the steelies were on the job and not giving any slack today. So watching squirrels chase each other in the trees was out.
The next run we tried, we connected with a nice hen that slammed the rod so hard I thought it was going to go flying into the water. Denny right on top of this one and did a great job of keeping it out a harm's way, until I cleared the other rods and got in position to net. One in the box, heart pounding – man, that was great.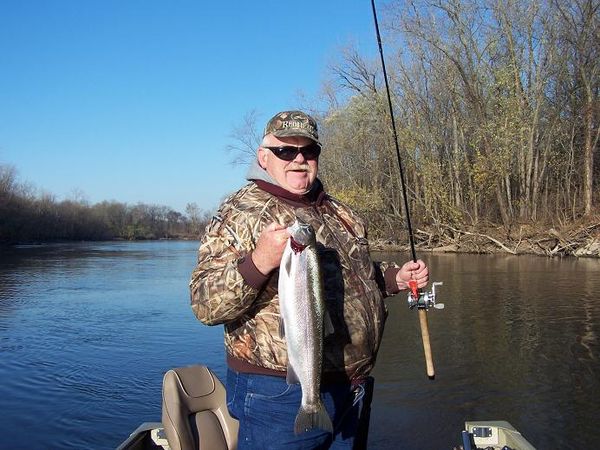 We regrouped and started the drift at the top of the run. We must have moved down that run for damn near a quarter of a mile until the last 20 feet where the current tails out. Whammo!! Another nice hen smacks the same lure. Again the fire drill, Den fights the fish, I gather rods, move the boat away from trouble, anchor down, and coach Denny on how to bring this one along side of the boat. She had some weight and after a few jumps and several runs came not so meekly to the net.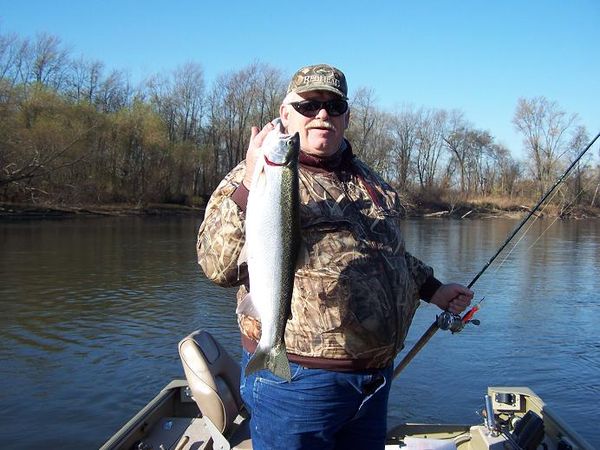 We keep moving tried a few more spots in classic holding areas. Nadda. Still hunting we go to another one of my spots and set rods and slid down 50 feet. This time the inside rod goes off, from my point of view it was unbelievable, the rod was nearly bent to the water! Drag screaming oh yeah there was a FISH ON. This one was a nice male, rosy cheeks and just a hint of a rainbow red stripe, beautiful.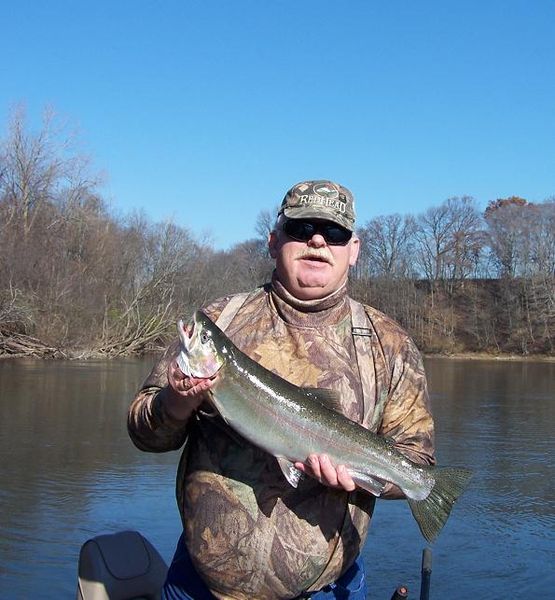 Regroup and start at the top, and keep moving and watching the rod tips intently which paid off because 200 feet down from the last fish we got another. Gigantic take down again. The steelhead were not messing around today. After much huffing and puffing by Denny and the fish she came to my waiting net.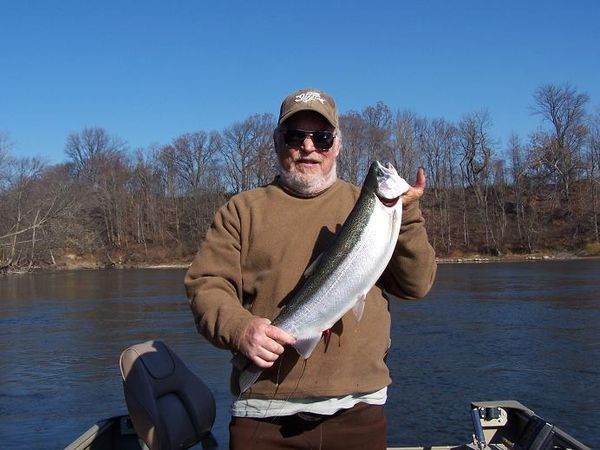 We were spent, emotions drained and drowning in the satisfaction of success. We tried a couple of more areas and decided to call it a day.
4 for 5 and in time to beat rush hour to boot.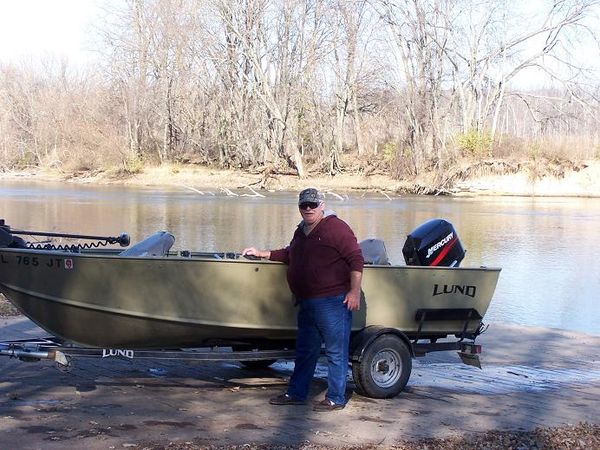 Man, what a day. I may super glue my red handled pliers to the inside of the boat after a day like this. Good luck charms worked today.
cdx