Made it out there again Sat. the weather has stayed mild, so I have to go. One never can tell when the cold stuff will show up. I planned on 3 guys, but a game time decision left just me and my buddy, Jack. How things can change in a few days, not many active fish around, either they moved through or have lock jaw. I can't say for sure, but we still had a blast.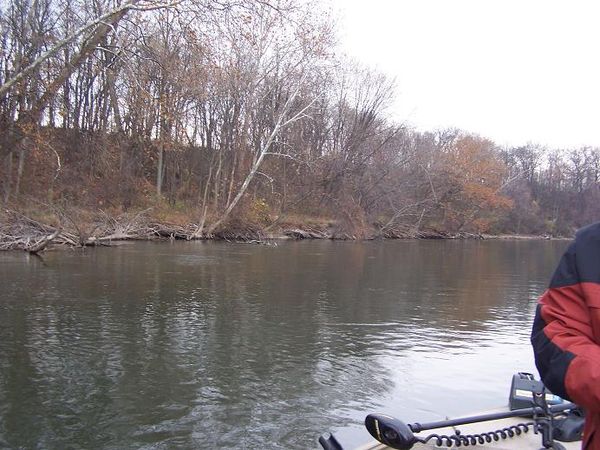 It took a while; ran through about five runs without a scratch; things looked rather gloomy and I was changing lures like a pitcher getting signs from his catcher. It was the bottom of the ninth; last bats; the count was 0-2 (we had taken a small bop, and a huge drive-by in this run); we connected with the long ball. The fans went wild!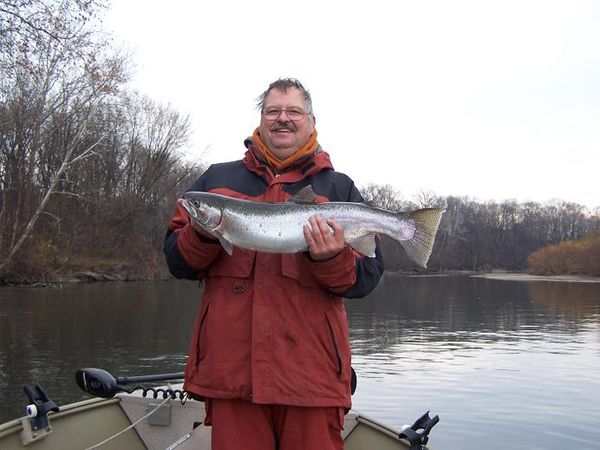 Just minutes before I told Jack, "That if ever there was going to be a fish, it was here in the last 40 ft. before the blown down tree." You can only press a steelhead so far before they get mad enough to strike.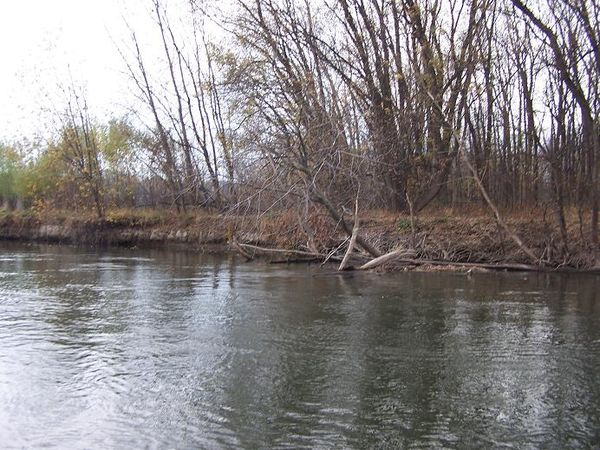 Since I don't have a lot of fish shots this time, I'll show you the set-up and what I see from the pilot's seat. I bought my boat just to do this style of fishing, and it gets me on to the big Lake, too.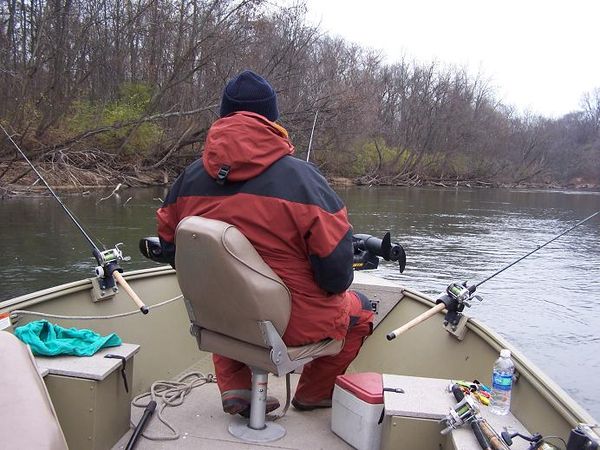 I do have a question for anyone. Is immature steelhead spawn worth preserving? Not that I'll put down the plugs and switch to spawn, but I like to carry some as back-up. You never know it may come in handy.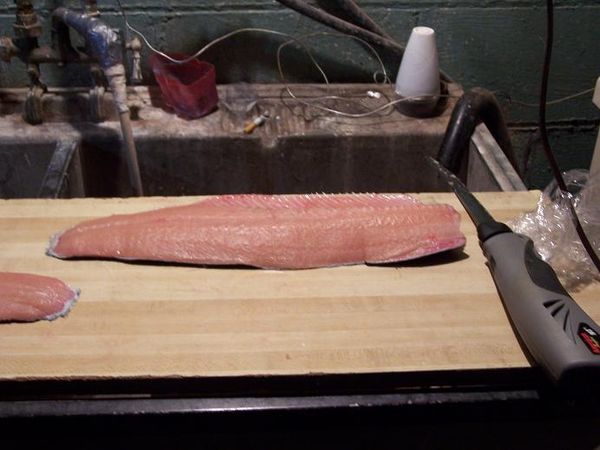 cdx