Checked out the St. Dupe River the past two Sundays to see how the spring steelhead run was doing. The holdovers from last autumn's flooding have packed on some weight. Such a pity that this is a one year fluke. These fish are awfully aggressive and good fighters.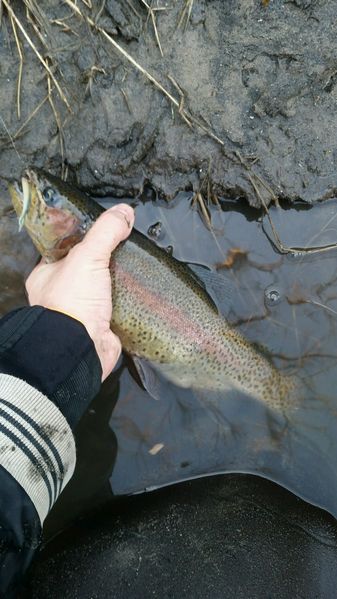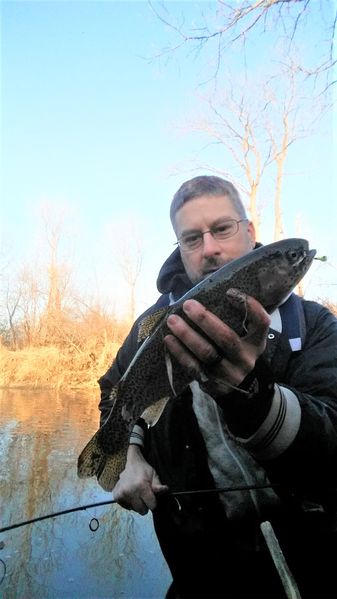 The native fish have been much slower to turn on with the chilly temps. Can always count on the rock bass though. The average size seems to be up a bit. This guy stopped my lure dead in its tracks.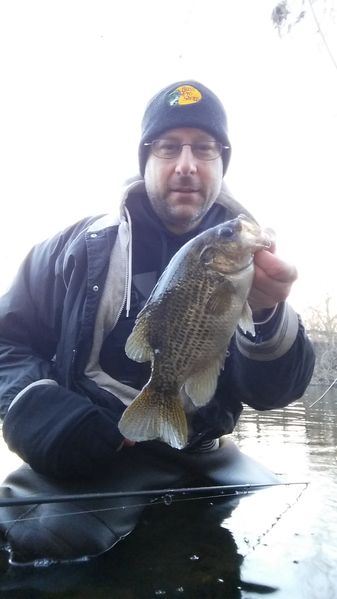 Will be branching out soon with rising water temps. That'll add more bass to the scorecard as the trout seem to have hijacked these wintering holes.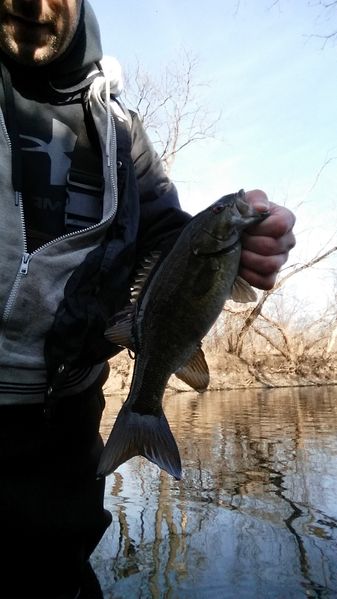 Normally I'm out every weekend as soon as morning temps are consistently in the upper 20's. Haven't been as motivated this season and probably wouldn't have rolled out of bed this morning had I known about the steady 10-15 mph winds out of the northeast. Guides were icing up until I got out of the water.