Here comes the temp crash. By this time next week, the areas I've been fishing will likely have skim ice. With an all weekend volleyball tournament on the schedule, I doubt I'd have made it out anyway next weekend. All that said, the warm, calm days this weekend were too inviting. Water on most of the east branch was low and clear. Had to head downstream to find depth and color. I haven't seen a sizable smallmouth in weeks. I think the trout pushed them out of these holes.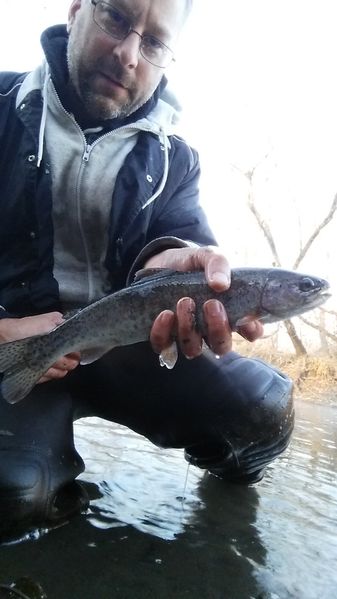 The other water I've been hitting is more suited to crappie/largemouth/rock bass. Plenty of multi-species all the last month or so.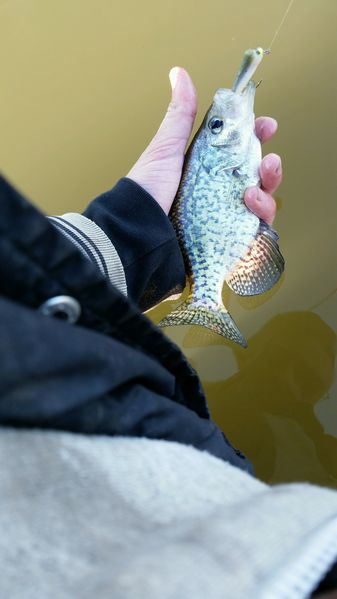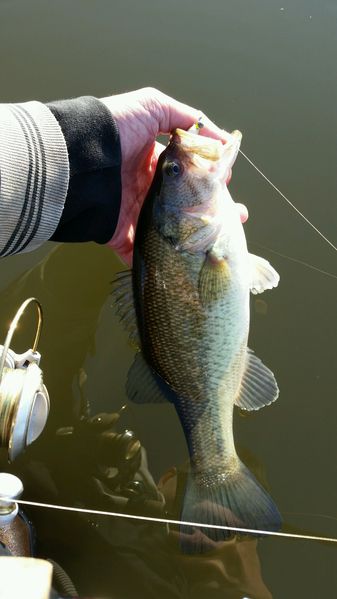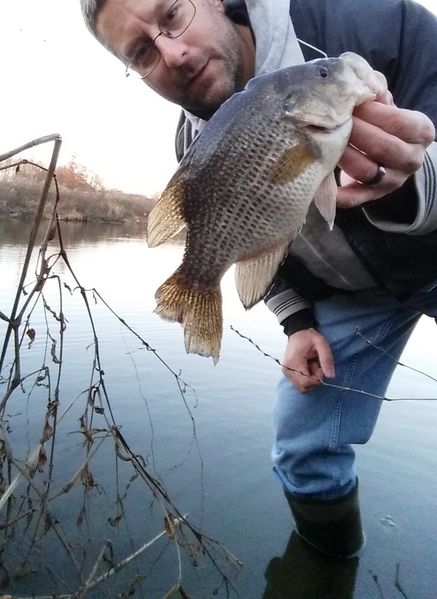 Second lip-hooked carp in as many weekends. They'll grab that Gulp willingly in the cold water. This one was a tank. I think she's a bit self-conscious about her looks because she didn't want to take a good pic with me.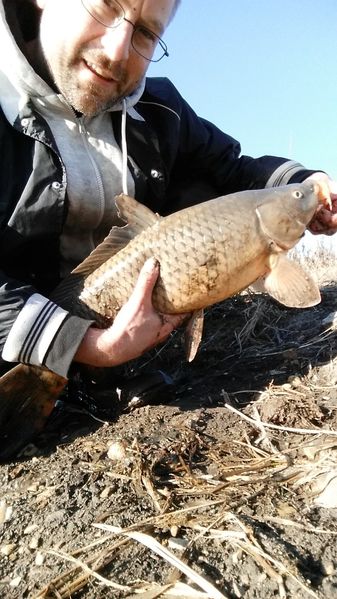 With the warm winter last year, I fished 'round the entire calendar. As a result, I haven't had an extended break from fishing in almost two years. Think I'm due so this may be it for awhile.