Looked at the weather radar earlier this afternoon and noticed that there was a good storm front moving in. Typically I've had my best success at the Dupage right before a storm moves in, so I pilled Copper into the truck and gave the East Branch a shot before the down pour came. Needless to say, Copper was surprised to be getting out for a run during the middle of the day, since I usually take her out in the evening when it's cooler out.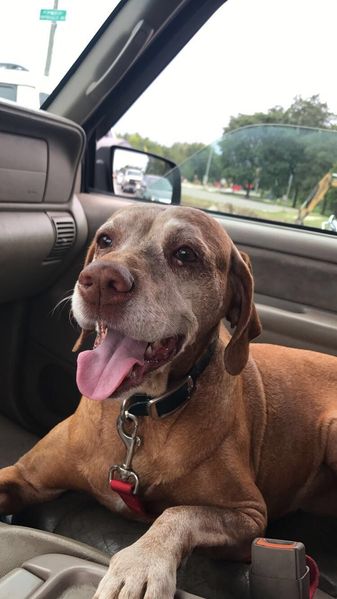 The last few weeks I've been using a square bill crank-bait, but I decided to change it up and go back to a 3-inch Kailins twister tail with an 1/8 ounce jig head. During the first half hour, the fishing was pretty slow, but I was able to hook into a nice largemouth just before the storm moved in.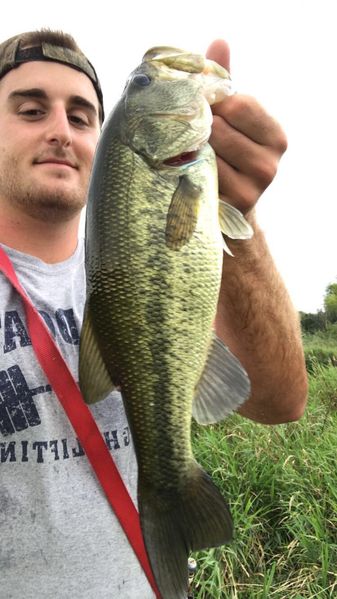 That one fish was enough to grab my attention enough to where I was more focused on the fishing instead of the rain that was quickly moving my way. It seemed like the closer the storm came, the better the fishing got. During this time before the rain started, I caught atleast 10 smallmouth and largemouth in this size class range.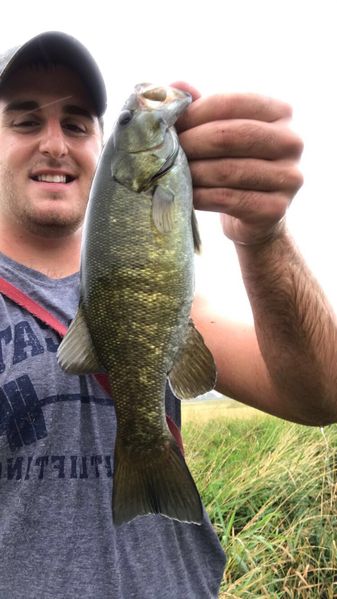 Just as it started to rain, my twister tail was crushed by what I soon came to realize by one of the largest smallmouth I've landed out of the Dupage. This fish did everything it could to get free, it went on multiple hard runs with a few jumps mixed in and finished the battle off getting hung up in a bunch of weeds on the way in. I thought for sure I was going to lose this fish multiple times, but ended up getting very lucky in the end.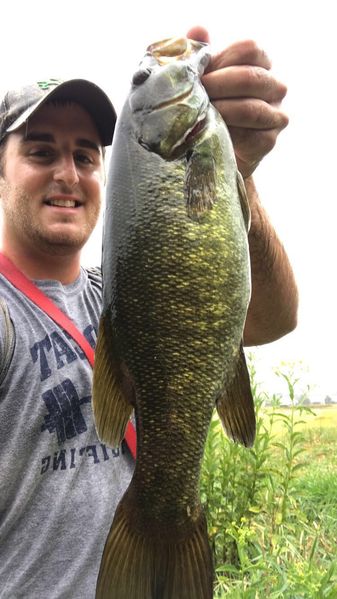 Of course now with landing one of my best smallmouths out of the Dupage, there was no way I was gonna call it quits because of the rain. So I decided to stick it out throughout the storm, even though I left the rain gear at home. Throughout the rain I was able to land a few more small ones, but surprisingly during the heaviest part of the storm I was able to land another solid smallmouth and largemouth within the same deep hole I was fishing.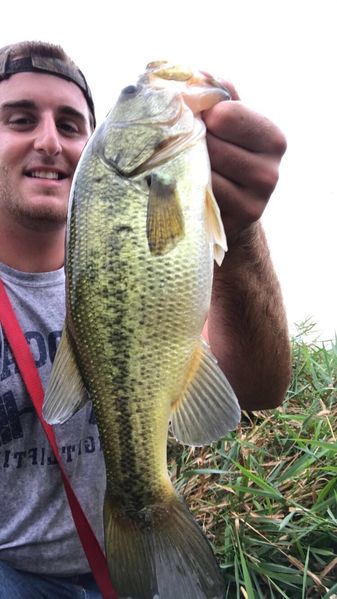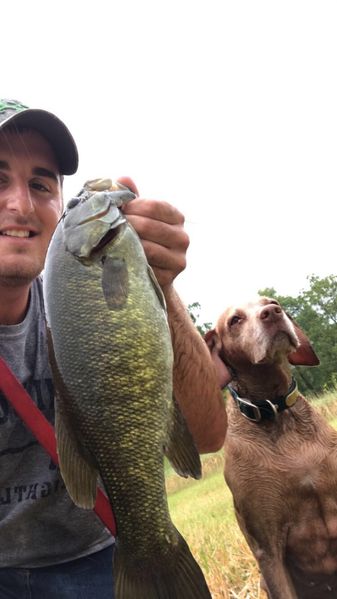 Couldn't have asked for a better couple of hours at the river with my fishing buddy. Hopefully I'll remember to bring my rain gear the next time I plan on fishing so close to a storm. Only have a week and a half left before I have to head back to school, hoping I'll be able to squeeze a few more trips in before then.
AJ