First off, our deer processor decided to retire after at least 15 years of taking care of all our deer. I hunt in Indiana but am looking for a processor in either Will, Kankakee or Iriquios county, Illinois. Would love to find a processor that makes good rope sausage, bacon or something out of the ordinary, but I'd be thrilled with just a reliable and consistent contact if you have one. Being open late on Saturdays and Sundays would be great as well, but now I feel like I'm asking too much.
Now for the pics. Finally got some nice bucks on trail camera after being able to check a cam we haven't been able to get to for a while. The info bar is cut off on the pics but one thing is for sure - when it's cold, deer move. All pics we had on this camera came when it was 36* or less out. Big bucks still moving at night but good to see these around. Also had a lot of does and fawns on cam. Exciting to see some pics at least but we still haven't been seeing much on the hoof. Pics are from Jasper County, Indiana.
This guy is not very wide - just to his ears - but looks like a nice, tall 8 pointer. Would definitely like to see him in the stand to get a closer look at him and try to age him a bit better. Defnitely has the triangle-shaped head and rounded nose of an older deer: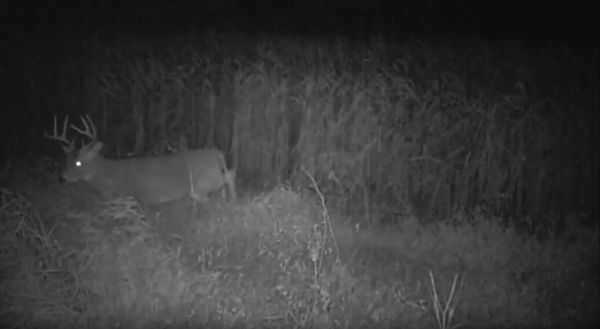 Wish we had a better pic of this guy: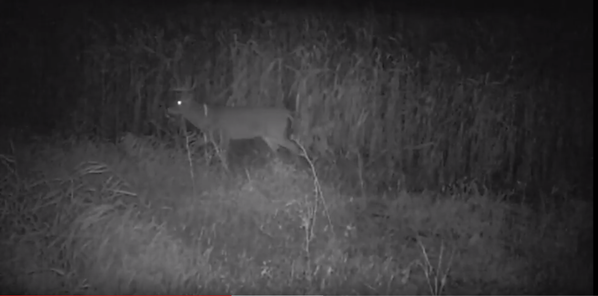 Here's the one that has us all excited. Our farmer calls him "the one with the point down". Looks to share some lineage with the buck in my avatar as well as few other deer we've seen over the years with big, bladed brow tines and a bunch of junk around the bases. Tried to get my eyes on him all day Saturday but no luck. The farmer says he's been seeing him regularly but I know I only have until that corn comes out to get a chance at him. Hopefully he and the corn will be there next weekend for me.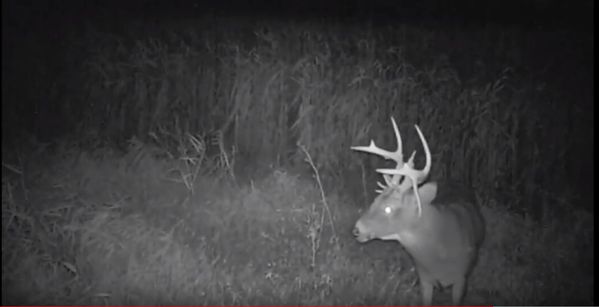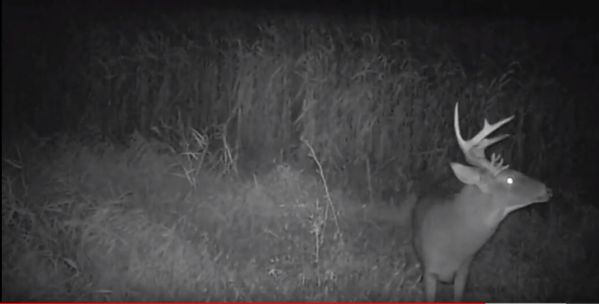 I've been using the video option on our trail cams this year and have to say, it's much better than taking pics. Here's a video of the highlights from this trail cam: