Made what will probably be the last trip to the farm prior to hunting season. Seeing the once again dismal food plot growth due to drought and weeds (Fox Tail) and now the word of possible EHD on adjacent farms, we are not optimistic. Pictures on our cameras that we now leave up year round, have shown that there are multiple twin births from our does, and the hopes of our heard making a come back seemed realistic.
Drought has once again been our nemesis. Last trip we took in July had the trees and brush along the dirt roads covered in dust, killing most growth near them. We killed plots at that time and replanted, hoping the rains would come. They didn't. We made one last effort for turnips in September, and not even a sprout has taken. Last two weeks have produced rains of 3 inches and 5 inches. Too much, too late.

While our farmer was cutting his CRP, he ran over a large 8 point that actually punctured his back tire on the tractor. Speaking to some of the surrounding farmers, he has heard that there have been multiple bucks found dead near water sources. This scares the hell out of me. Our heard has been down for the last three years. We have passed on the does, with hopes of a come back. I don't think it looks good.
We did go down to set up for the season, and finished our 4th home made hut on the property. Seeing what the Shadow Blinds and Redneck Blinds go for, I think we are saving money by building these, but when you factor in food and beer......maybe not.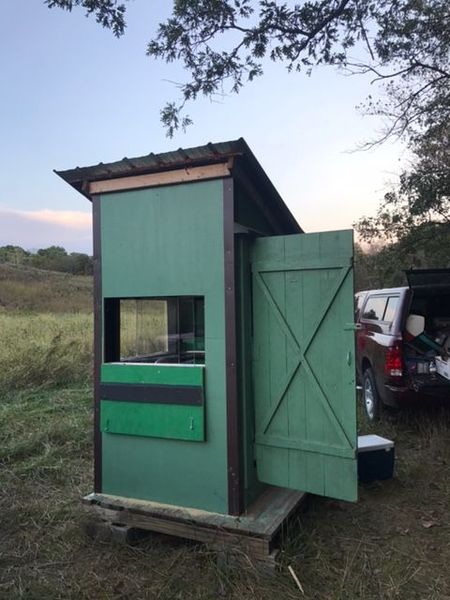 When it is raining or winds blowing 30 plus, you couldn't buy this from us for a million.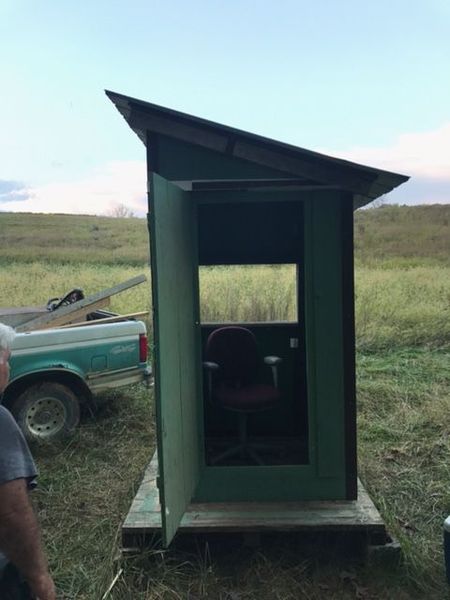 If there aren't going to be deer around, might as well be comfortable.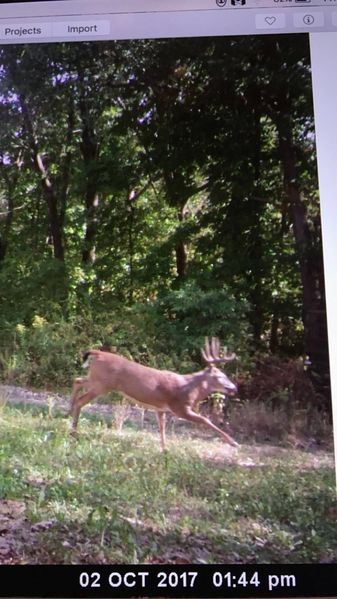 We know there are still some around.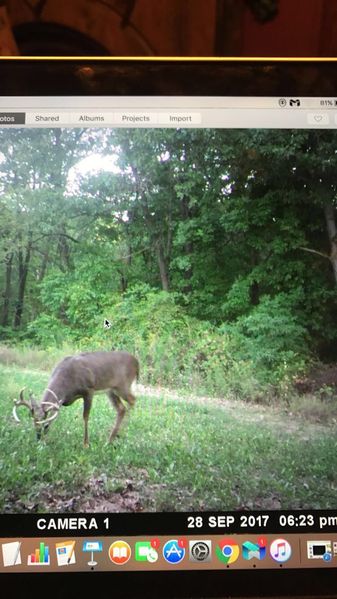 We have done what we can to provide them food, now we just have to see how it plays out.
Best part of this is I'm not doing this solo. AJ was able to make the trip in from school in Iowa to help out with finishing the hut, and was able to spend some time in the stand with the bow. Saw does, and passed, but was able to hunt for a morning. Doing the work and hunting with the boys makes this all worth while.
Hopefully the next deer picture is vertical, and not horizontal.

Tom