It was a full year of work preparing for this season, and it was a battle the whole way. Thank goodness we hunt and fish, because we would never make it as vegetarians/farmers.

It took us three different plantings this year, before we were able to get food plots to take. Our first attempt back in May, had our Power Plant over run with weeds and Foxtail. Our second plant in June received no rain and never sprouted, but weeds never came back again. Final attempt was on September 11th, with turnips, brassica, oats and winter wheat. There was moisture in the ground when we planted, and that was all we needed. Needless to say, it would be cheaper if I went out and bought a Black Angus, but part of the fun of hunting is deer camp and getting together through out the year with hunting buddies to do the work and have some laughs. I don't even want to add up the fuel for the tractor, seed, Round Up, seed, and this 20 year old gem that I bought off a farmers wife, who only road it to church on Sundays.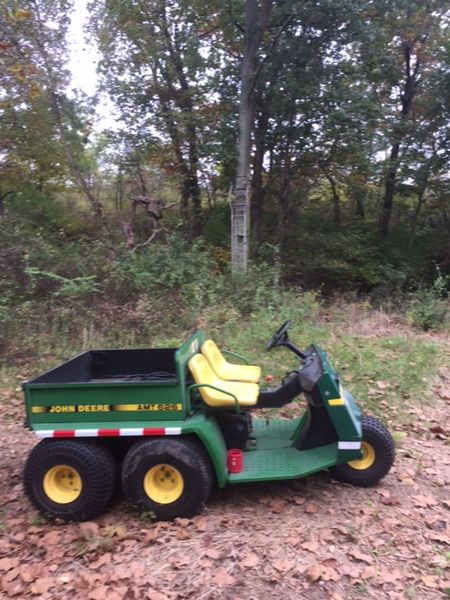 Three years now we have been fighting weeds. Truly getting them killed and giving the plots the chance to choke them out was key. Took lots of Round Up and tiling.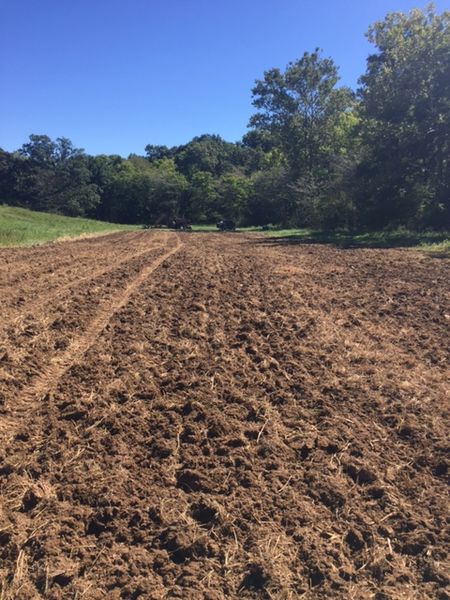 We know where some of our seed went.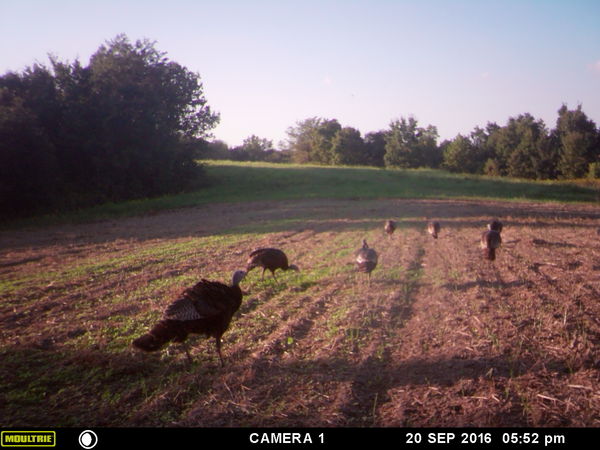 A return trip at the end of October, showed we were starting to get some results.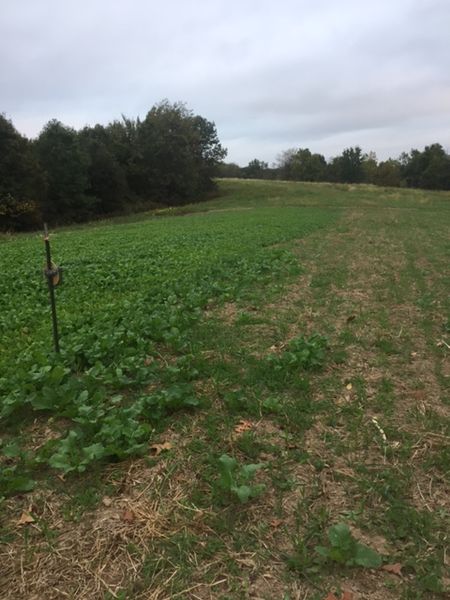 Turnips took hold, but the oats and winter wheat were either stunted from the lack of rain, or it was getting eaten as soon as it came up. Some small areas that we planted with Secret Spot, you would have never thought it came up. Cameras show other wise, that the greens came up, but the deer were eating it like Billy Goats. No doubt that the plots are working.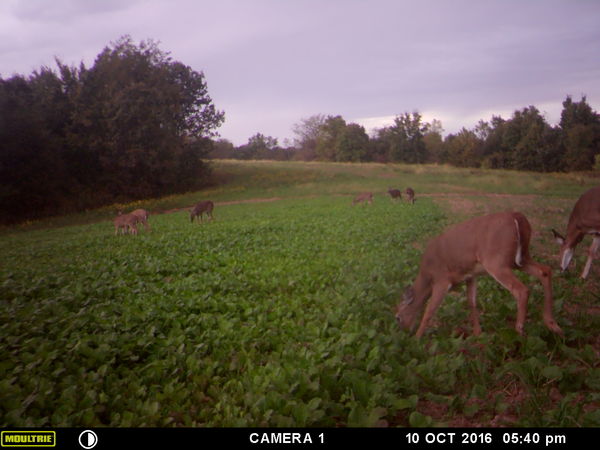 It was a stressful start to the season, with Tommy getting into an accident on I94 in Indiana, and me being 400 miles away Thursday night. After a tow, a day of repairs on the truck, he finally made it down Friday evening. Once out in the stands, we saw that the plots really came in well.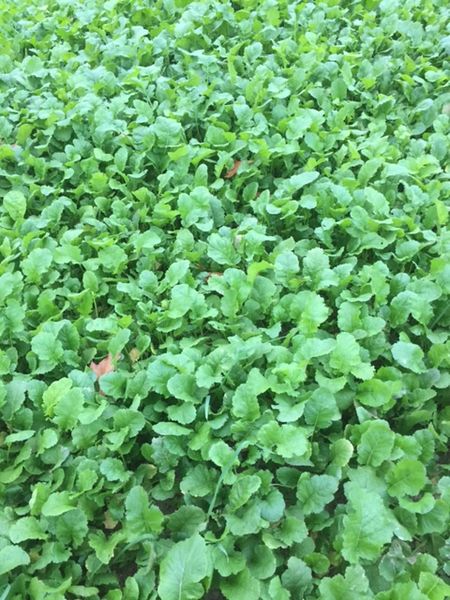 Warm temps and high winds didn't help the hunting Friday and Saturday. There were many does seen, but we are trying to give them a pass this year. Tommy will only be able to hunt 1st season this year, so he did take one old doe. AJ was able to get this 8 point on Sunday morning.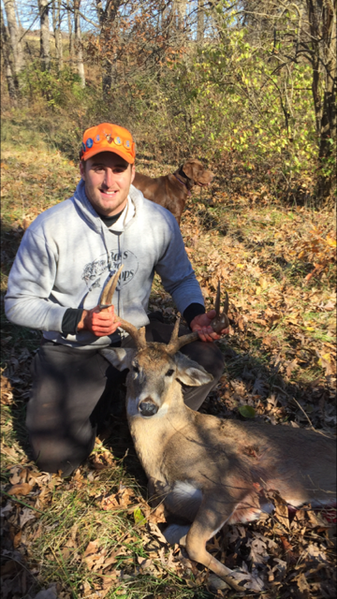 With the amount of bucks we have on camera, we are hoping the second season gives us some better hunting conditions. We know we have some studs on the property, and our doe to buck ratio is probably 2 to 1. Our plots and girls should be pulling deer from the surrounding farms, which we know don't have any plots on them.