It was that time of season....last ice....I really enjoy this time of year...most shacks are gone...very few panfisherman to compete with for prime areas...and the temps usually go up so the minimum of gear is needed to be comfortable out there...lot's of guy's are reporting open water results and I just looked at the calendar and again we were robbed of a decent winter....so heading north has become more normal for me..well, as we look back we were probably 2-3 weekends too early....temps were at 3º most mornings and rose to near 35-40 each day....perfect for huntin....ice was 20+ inches everywhere we checked....with some areas having a little bit too much snow.... we never thought to check 1 or 2 weeks ago what happened up there....snow made some areas just impossible to hunt effectively...we really like to be mobile and cover ice until we find fish....we researched several bodies of water to search...and found great potential in many out of the way hotspots....guess they will have to wait...we did a trec that stretched from Green bay to Sturgeonbay,around the horn to Mercer,than retreated to Wausau...not our best trip for numbers or size....but we were out on safe ice playing around once again...and that is a blast in itself...
time to check baits and depth settings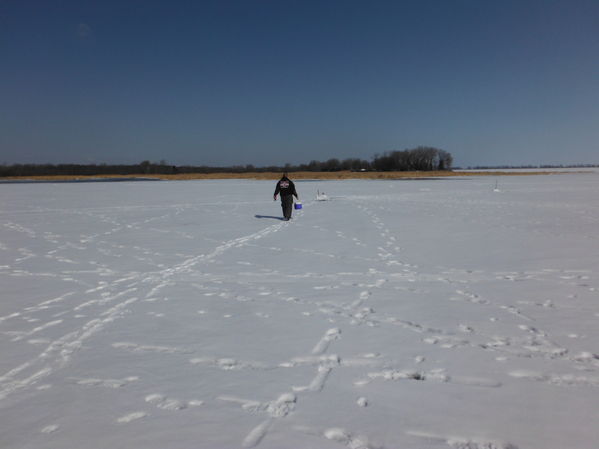 two flags went up....but didn't score...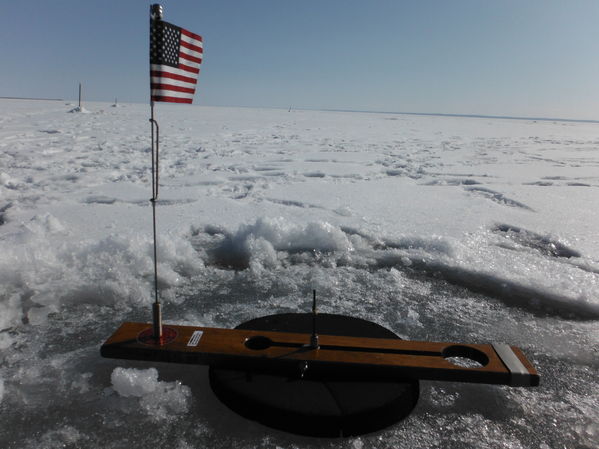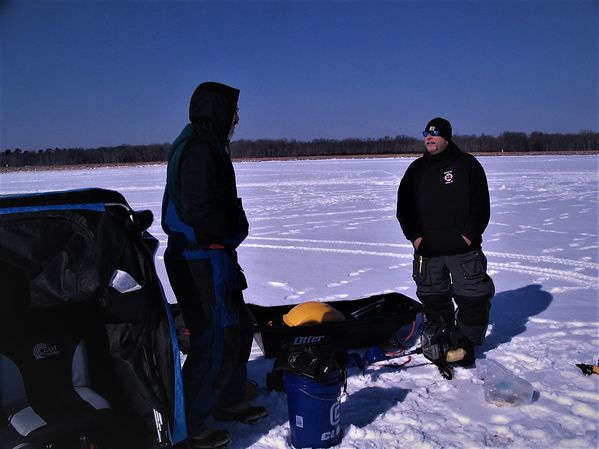 this is what we were after...caught by someone else...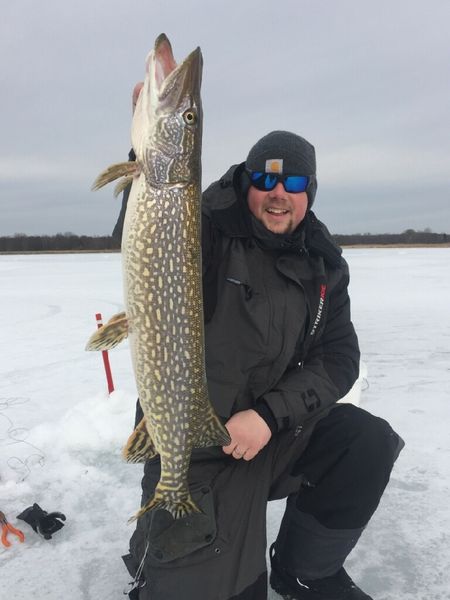 another fish from someone other than me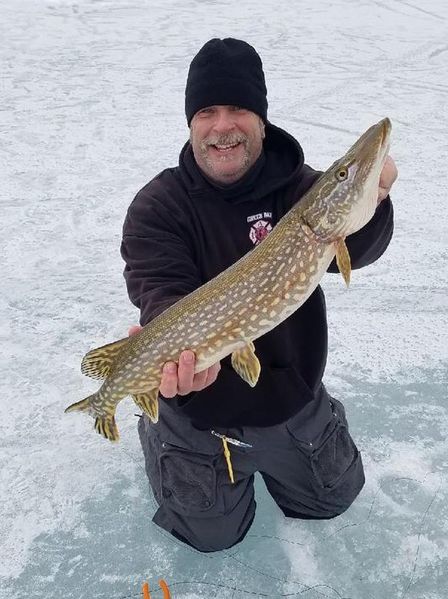 in between flags....time to recharge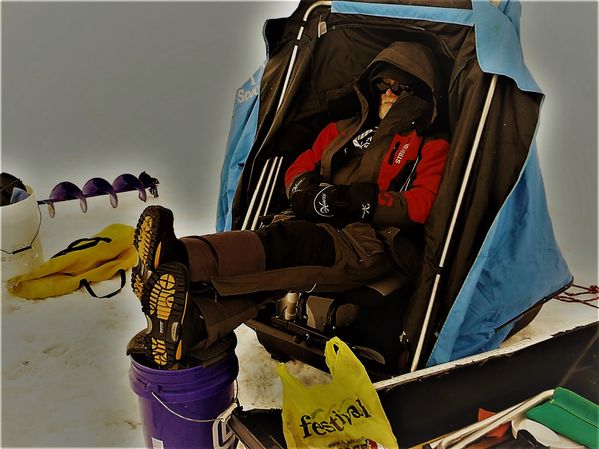 almost had him...off at the hole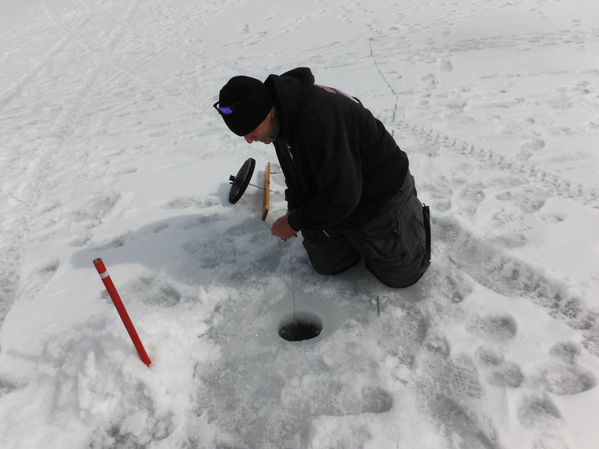 conditions were perfect ...but the activity level of the fish...well they were still in the mid winter blues...

tried for walleye....but got denied at the last minute...but I did get a few ....minnows???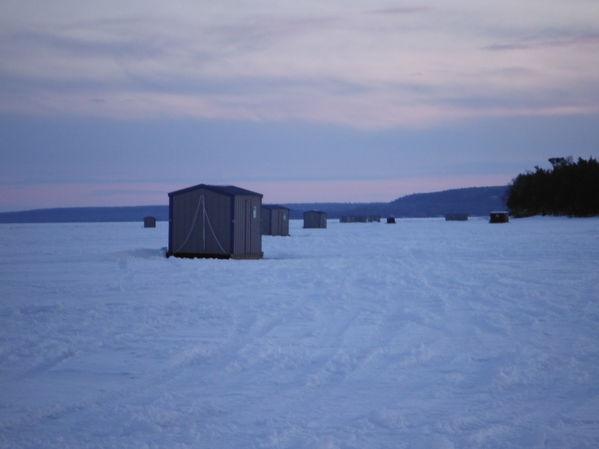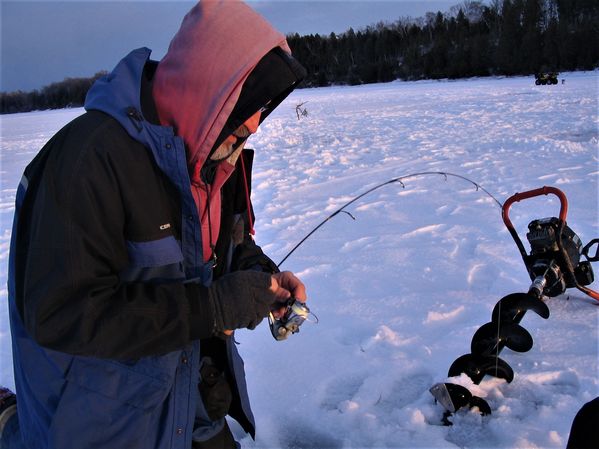 they sure fight good for their size.....just not a walleye....


he looks sooooo happy doesn't he.....wow look there's the sun Any...nope he's busy jigging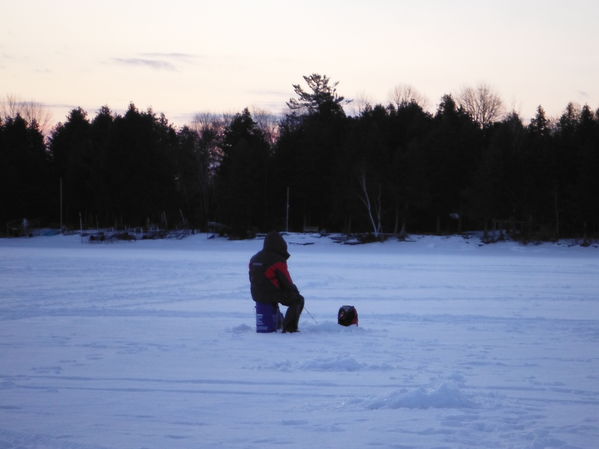 until the sun sets....jig and move...jig and move...dam he never gets tired....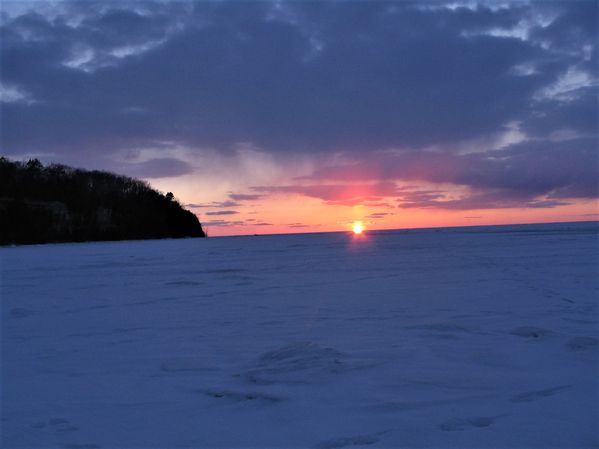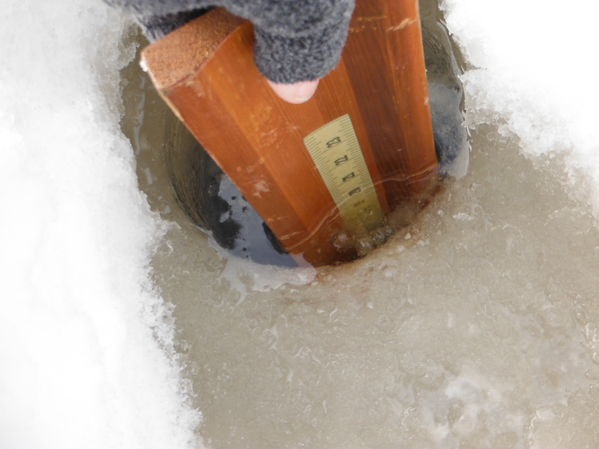 next on the list ...Mercer...crappie and bluegill...ended up with several large rockbass,perch ,bluegill,and afew crappie....certainly not the numbers we hoped for....moving in the snow was a chore and we found great spots...the crappie failed to show....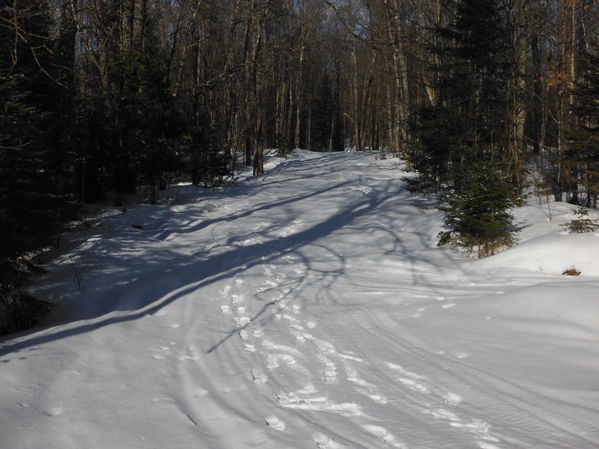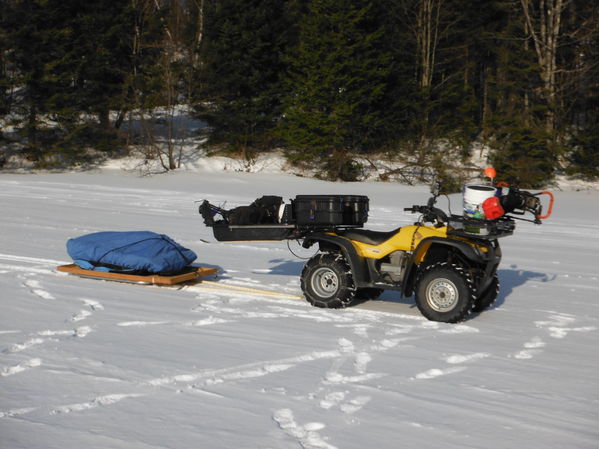 I just have to get me one of these grease slappers.....so nice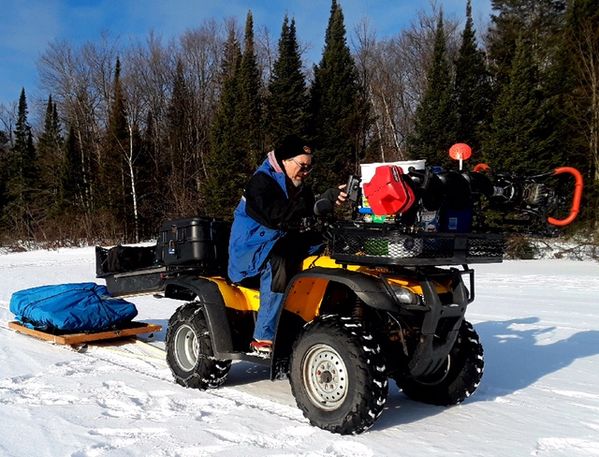 find the mark ....drop to the mark.....catch the mark.....hey where's mark....MARKO...POLO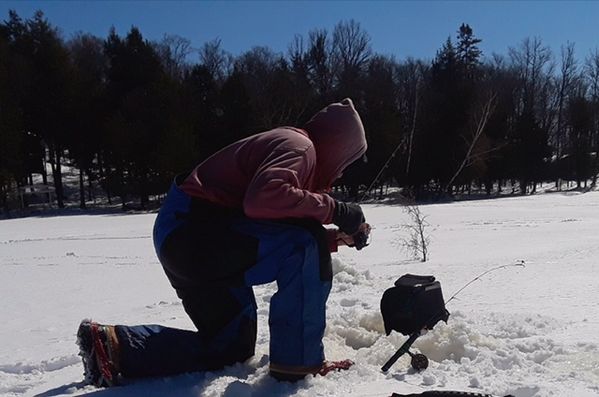 almost ran out of auger before braking through....lot's of snow.....did I mention the snow....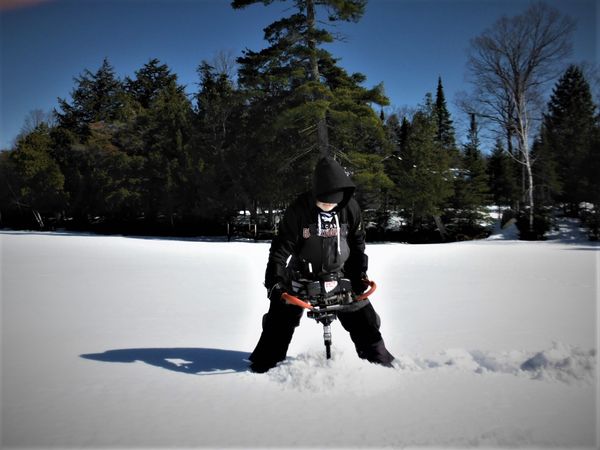 Then it was further south for ease of travel....(in Mercer once you got off the snowmobile path we had trouble) we saw the vehicles we new travel would be better....well at least easier....never been here...and the info we had was 3-4 weeks old....but just had to try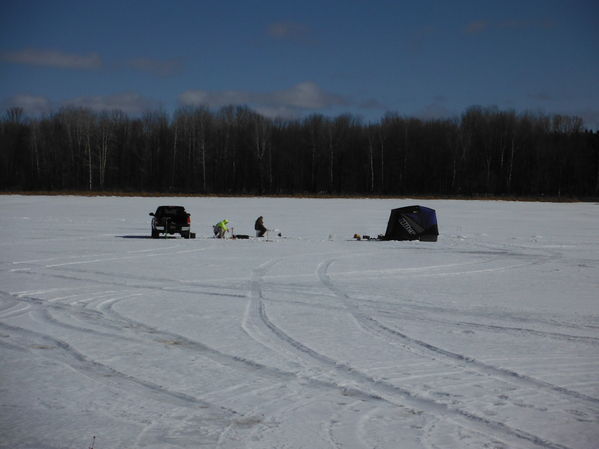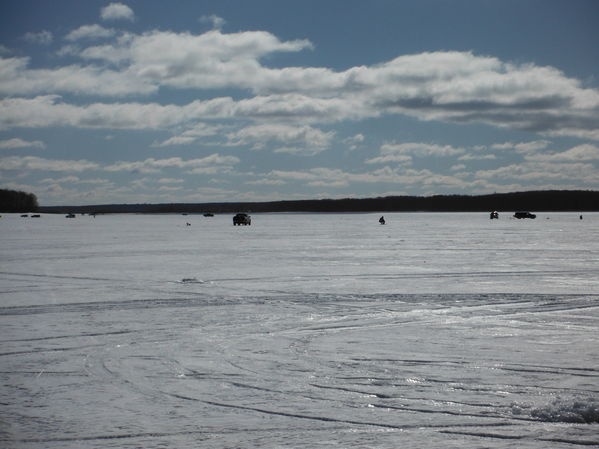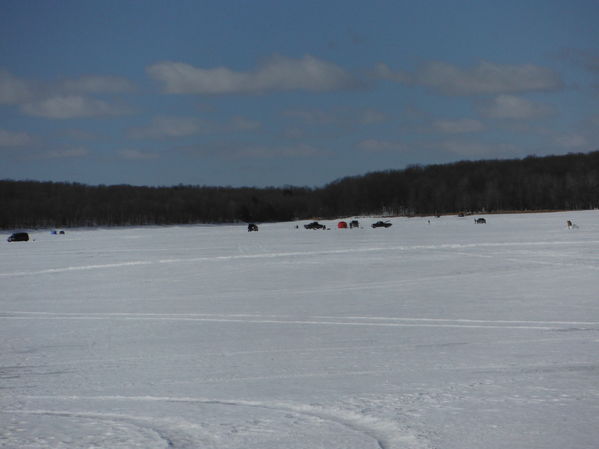 and lakes less than 2 hours south were completely open...wow what a winter...