I've had the opportunity to fish a couple of private lakes in the Northwestern suburbs. The warmup this past week really kicked in the bite. However, the downside is we have slush and water on top of 5 inches of ice. We will loose more ice with tomorrow's rain and the week's forecast will not build any new ice.
Bass have been very good on tipups, dead sticks, and jigging kastmaster spoons along outside weed lines and shallow flats adjacent to deep water. Mid mornings have been the best time. Bluegill have also been good on tungsten jigs tipped with little atom wedgies. Weed clumps in 5-8 feet of water have been holding the aggressive fish.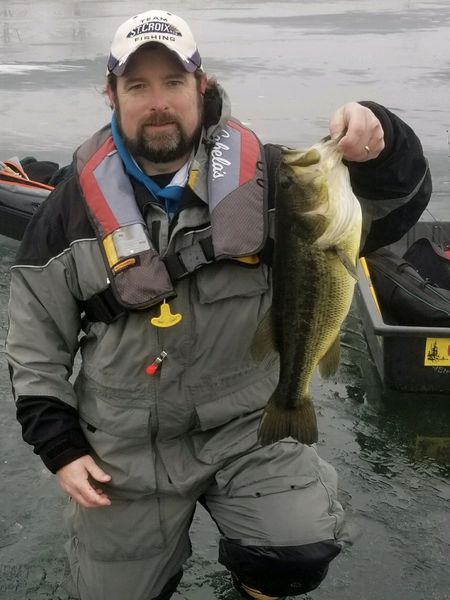 I thought I would post a Pannie pic as well for those Pannie fans!