I know, I know. What am I doing posting in the Bass section? The only thing I can say in my defense is that they are not those Green ones.
I made the trip up Nort'.....eh with Ed S. Go fish Serenity Now Pat and two other anglers to Lake of the Woods. The trip the company and the catching were great. Even the weather co-operated. We all took our freezer fish and everyone enjoyed the extra tussles with the Bronze backs.
This one fell for a Fire Tiger Flicker Shad.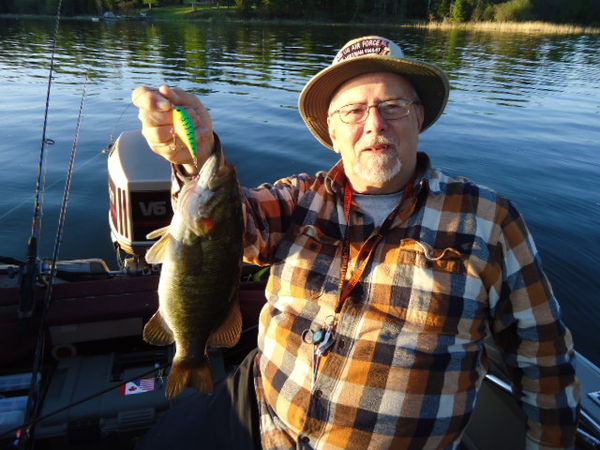 This one ate a Reborn Fire tiger jig and twister tail.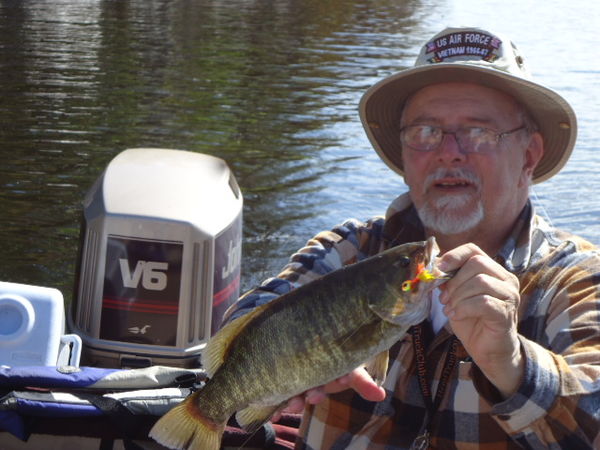 This Hoochie Mama was my best of the trip and also my personal best. 18" and big as a house.
She crushed a medium silver and chrome Little Cleo spoon the second it hit the water. I thought it was a 'Gator until she went air born. This one has me thinking "Replica"