JerryK and his buddies have been down here this week fishing Egypt. The last afternoon (today) they were here Jerry's buddy John tied into this beast. Now before you shoot the messenger, I've already made fun of Jerry for being 3/4 naked in the picture. I did not take this picture lol. I'm just uploading for a friend.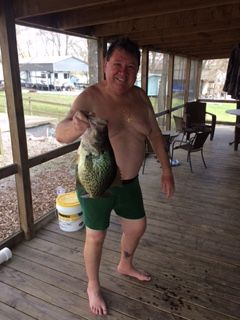 Jerry weighed it on his rapala scale and said it was 3.5 pounds and 19". I tend to think it was heavier than that but jerrys buddy wanted to release it after a few pics. From looking at it I think it's pushing 4 pounds.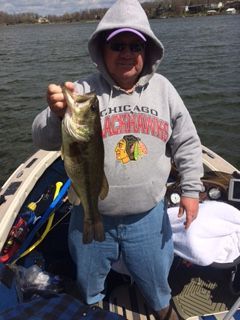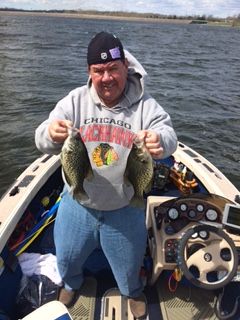 They also caught some nice bass and crappie.