Got to spend the day with GooseHunter at the Wilmington Recreational Club.
What a great day it was. Weather wise, fishing wise and great company.
Today was free the fish day.
Everything we caught today was released.
Ang caught a gill on three cast in a row at one time. I took a small LMB to get me off the skunk's trail.
Most spots produced dinks and under 8's today. Our last stop of the day turned out to be the most productive.
We picked away at 'em.
Ang rang up this Pretty Girl.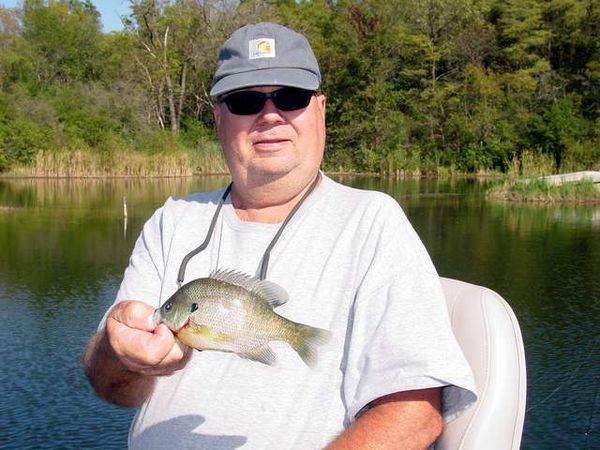 I snatched up this nice Not so Red Ear.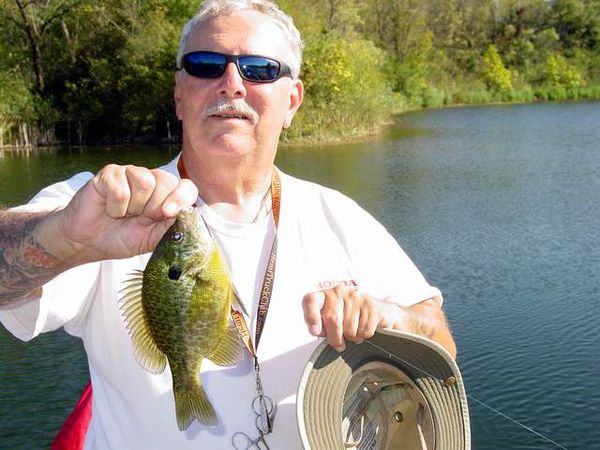 Ang countered with this Nice Gill.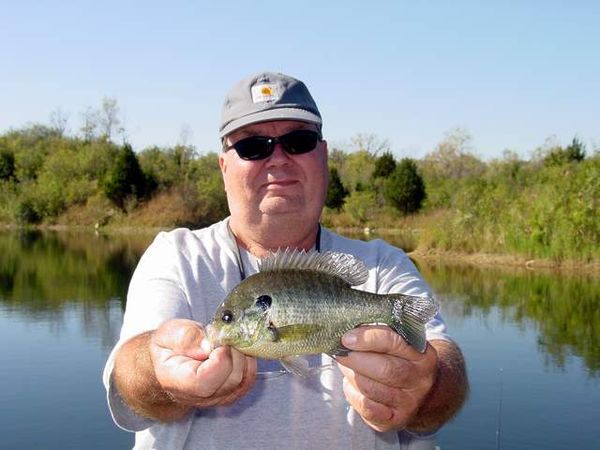 I saved this for last. In the midst of the flurry at the last spot, look who decided to show his White Spot Tail. None other than Mr. Eyeballz. Ang, Getdanet !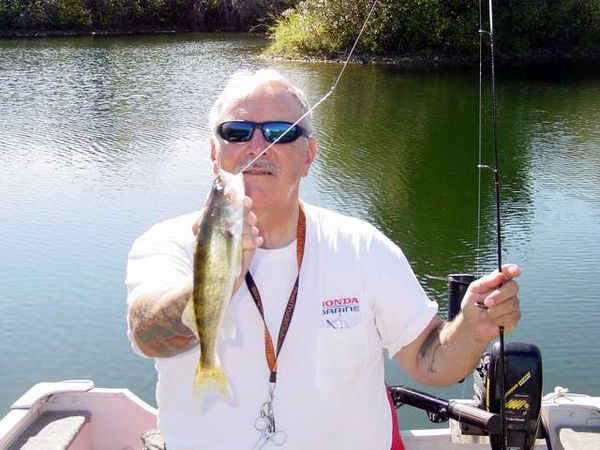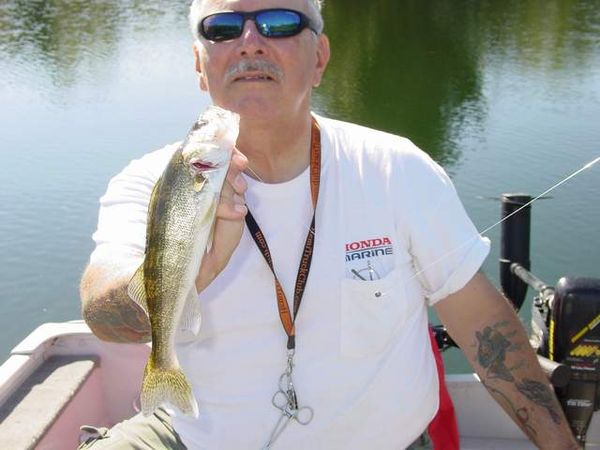 Thanks again Ang for sharing this beautiful day on the water.

I am gonna lay my rods down now and go to a reunion with my Vietnam weapons Squadron this week end.
Back after 'em next week.