Goose Hunter hosted N9Phil and myself to an afternoon at his pit club.
We were chased around a bit by a couple of ski boats but soon had them out of our hair.
GH and I started out the trip not too far from the launch ramp. We stayed in a roped area and whittled away at some Gills until Phil arrived to join us.
Phil put on his thinking cap right away. Hmmmmm, how am I gonna outfish both of these guys.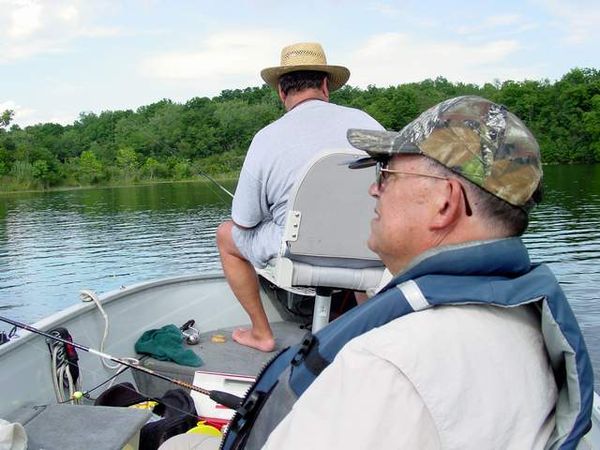 Well, It didn't work out that way cuz GH and I kept right up with him.
You can see it doesn't take too much to keep us happy.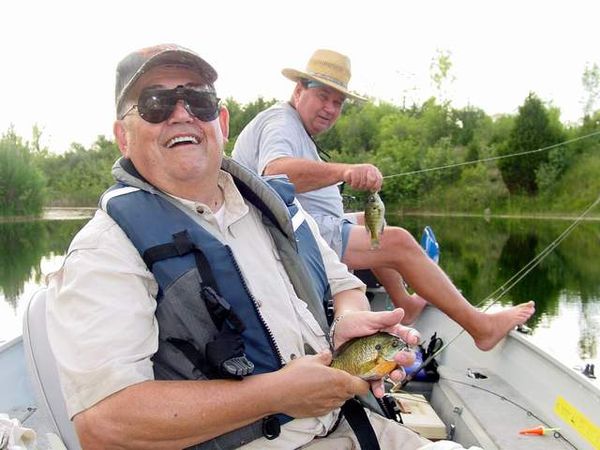 Lots of pretty colored fish came to the boat today. Most all of the larger ones coming from Steep drop offs and tight to outside weed edges.
Waxies, Small minnows combined with plastic wedgies accounted for most of the catch.
Slip bobber rigs caught a few nice ones.
Long about dusk we tucked in close to a couple of docks with deep weedlines and started taking Crappie tight to the edge with jig and minnow.
Most were about 9 in and came in a goldish Green wrapper.
We are guessing it has to due with the staining of the water by the plant life.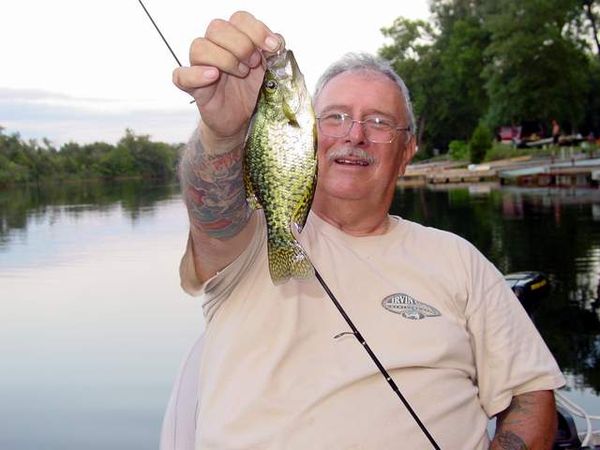 We wrapped up the pm just about the time the skeeters got hungry.
Phil gets to clean fish tonight!!!!!
Thanks again GH for another fine day at your private retreat.