Been trying for a long time to hit it big on K-Lake. My friend Andy and I tried something
different this year. Locals call it pulling crank baits. I call it trolling. We caught 10 miscellaneous
fish that were released and 98 crappie, 51 keepers (10" limit). Big fish was 13", a few over 12", quite a
few over 11" and 10". It turned out to not hurt releasing close to 40 that were between 9.5" and 10"
and a few under 9.5". Have to drag our old butts back next year to see if it works again. Most fun was
my two new 12' crappie hunter rods that caught more than half the fish pulling Bomber Model A's.
Water temp 60 to 62, air temp mid to upper 60's, 3 days of rain, a day of clouds and sun and a day of sun.
Fished water 14' to 20' deep, shorelines and middle of Sugar Creek. Fished out of Irv Cobb Resort on the Blood River.
Felt like I had to share our good fortune.
Chester
4/26 - 32 caught - 16 kept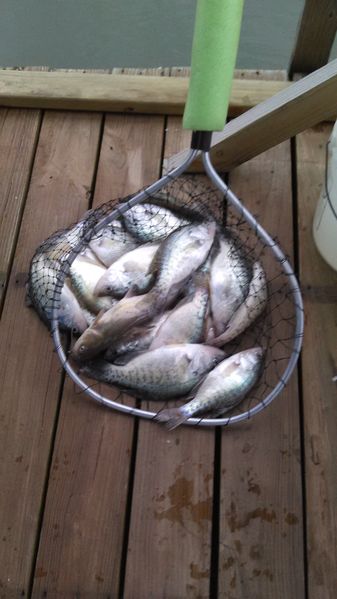 4/27 - 22 caught - 10 kept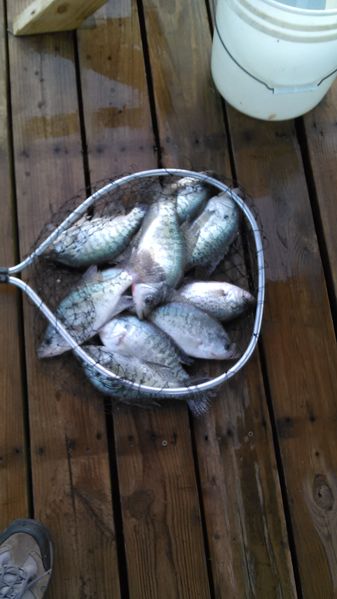 depending on size, minimum of 8 fillets in a bag, yum