My brother and I were set on getting a muskie this past trip up to Conover, WI. We were seriously thinking about getting a local guide for the walleye and muskie fishing, but poor planning led to plan b. Plan b consisted of buying couple muskie lures and putting most of our time we had on water and keep casting away.
The week before heading up to the Northwoods, I ran across a deal that I could not pass up. I purchased a bow mounted 65# minnkota trolling motor from Cory.
I am not exaggerating when I say that this purchase has to be one of the BEST pieces of fishing equipment that I have ever bought.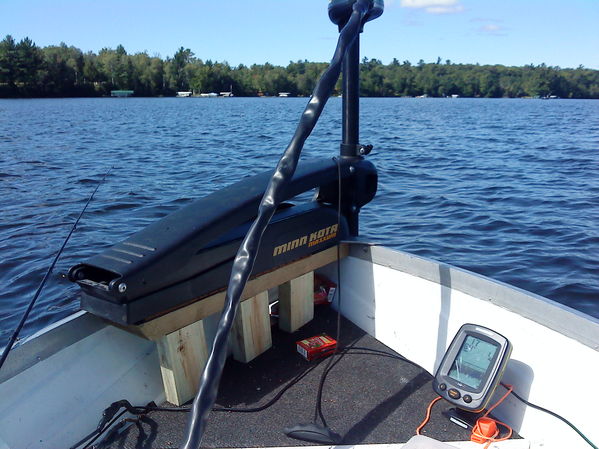 I thank Cory again for the killer deal! I love this trolling motor so much that I named it "Mad Max" due to it's ability to keep us on spots with strong winds(15-25mph) on an open body of water.
So after coming up with a way to strongly secure it and still able to remove it after trip, we headed out for little searching and if you look close enough on depth finder, you will see the bait fish that we were after. We started jigging gulp leeches right on weed line and picked off couple little fish. I got one decent keeper walleye at 20".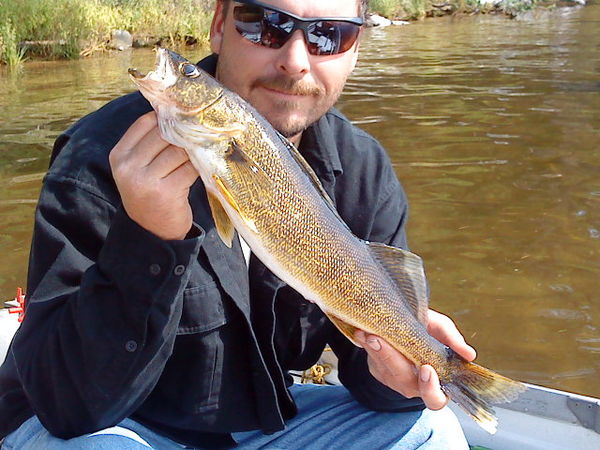 Also got a visit from the scarce green fish......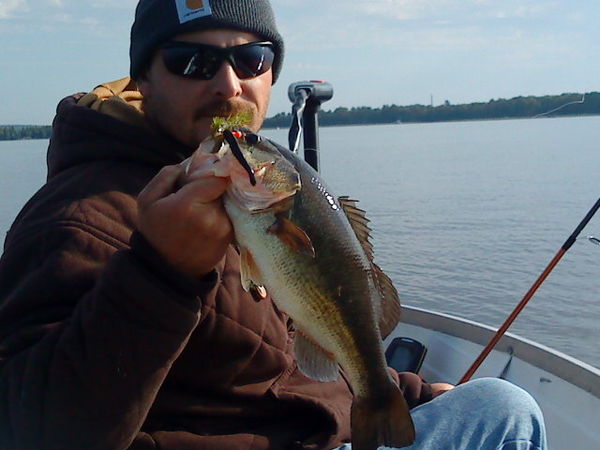 The next morning we decided to do a little walleye fishing at twilight and muskie fish the rest of the early morning. We motor up to my spots and start weaving in and out of weed line with Mad Max. We saw absolutely nothing in form of bait. I should add that a severe cold front was passing through. We worked a guesstimated 1000 yard stretch of weed line and decided to motor back to original spot and fish it for 15 minutes or so just to confirm what the depth finder was telling us....(no bait = not many fish).
I drop trolling motor, turn on depth finder, and presto! Bait everywhere! A lot of fish marks were hanging around the 8-10 foot mark in about 14-17fow. My brother and I started to get excited and just as Mad Max gets us turned around and headed on the right path, a muskie thrashes the surface. Down went the walleye poles and we started to cast bucktails and rizzo inline spinnerbaits.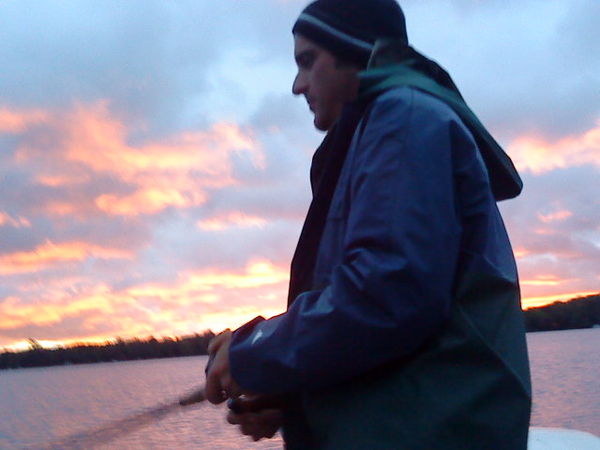 We picked off small bass and brother got a 26" snake pike.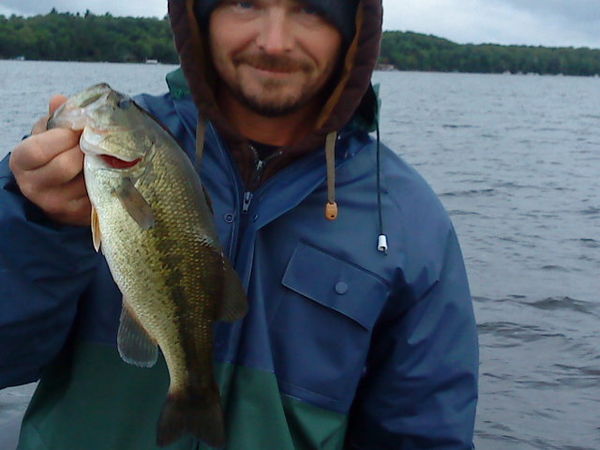 We had no follows or whacks from our targeted prey(muskie) after couple hours and decided now would be good time to get a lil work done around the cabin.
Late afternoon we decided to get out and the winds picked up pretty good. I believe they were around 20mph and started slammin' us pretty good.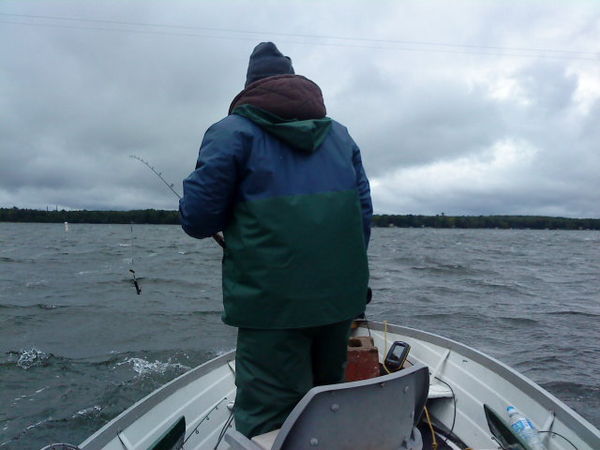 We tried open water spots but it started to get a little bit hairy with a couple waves threatening to come over bow of the 14' watercraft.....
So we headed to areas that with less wind and the difference was like night and day. We still had to use our trusty "WE WILL SINK BEFORE WE DRIFT OFF OUR SPOT" anchor.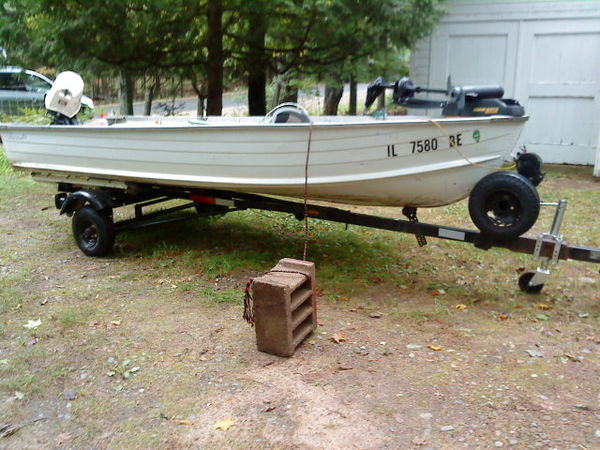 I ended up getting an 18" walleye off muskie lure in 2-3'fow!!!!!!!!!!!!!!
I think we fished 16 hours for the muskies to no avail but a lot was learned and hopefully we can get one when we get up for closing the place for winter.