Well, we went and done it.Beautiful day to fish. The new Honda 8hp Kicker performed like it was a Honda. Learned a few things about what I need and don't need as far as operating with a Kicker on the Alumacraft. The boat held it beautifly. No Squat in the back from the extra weight.
Also got a little practice in with the co-pilot unit that I bought on E bay but as usual, the first mate handled that duty like a pro.
Everything on the top side of the water was terrific. I guess they didn't know we were coming on the bottom side. The only thing that kept the skunk out of the boat was the good looking but mutant Walleye caught by First Mate GH.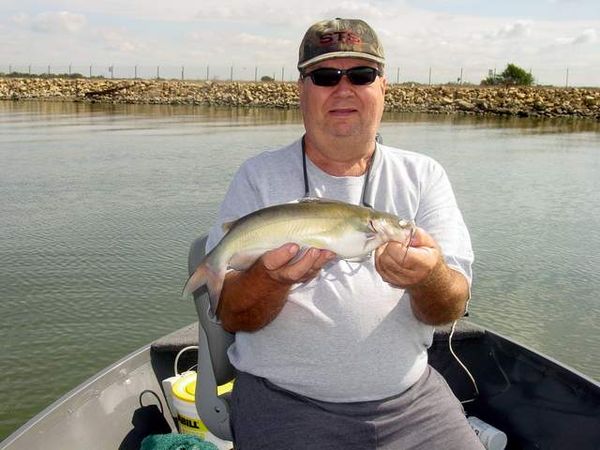 All in all a great day. Good company. Good shake down of the new troller ( It's only been in the garage for 4 months ) We also tried a new tactic of setting the gas troller for speed and using the bow mount for direction. It worked well. Too bad the fish didn't co-operate.