Well with the thunder, clouds, and rain I figured it was a great time to drop the boat off the lift and head up into the lakes. I figured the boat traffic would be non-existant. Boy was I wrong!

Oh well, it's fishing time! I headed up into Pistakee and started on the West shore accross from Coon island. Weapon of choice was 1/4oz Shad spinnerbait with yellow trialer. The water temp was 78deg and very low visibility. Looks like a good bloom of sorts! I fished the weed clumps and picked up one 13" or so fish.
<center>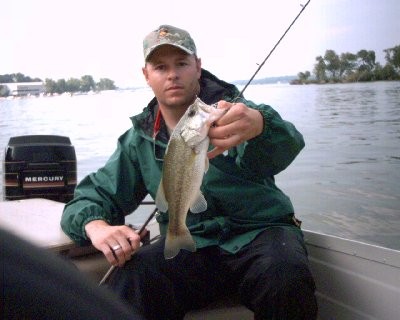 </center>
I fished about 100yards of that shoreline and then motored into the bay to fish the same side. Nothing there so I tried the breakline and still nothing. I moved to the east shore and worked the same pattern on the weed clumps. Had a good hit, but didn't grab hold, so I threw back a silver Panther martin and hooked up with a small Drum

Oh well it is a fish right!? A little futher down I tied into a nice 16" Largie! Good fight!
<center>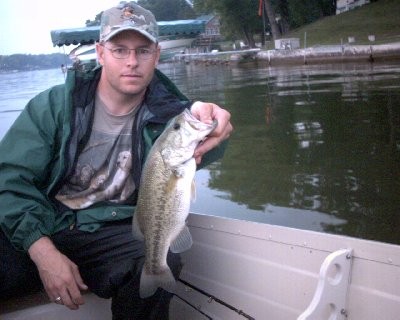 </center>
Overall it was a good night of fishing. I called it at around 8:30 cause of the 20min ride back to the house.