SATURDAY fished 80-100' went 6 (one jumped outa the net in my lap) for 10 in 3 hours all coho lost 1 steelhead.
4/6- mag glow spoon/ torpedo weight down 40'
2/4- 2 color dodger/fly
0/1- thunderstick back 40' (steelhead)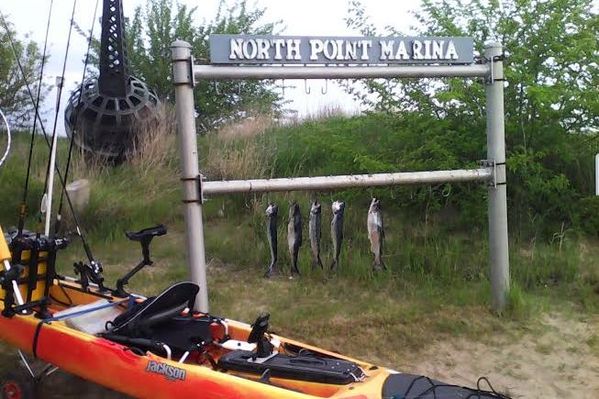 THURSDAY forgot the torpedo diver so couldn't get too deep

. fished 80-135' 4 for 8 lost 2 at the net not to mention numerous drive-bys and a follow up all the way to the side of the boat while checking the crank. 1 steel rest hos.
4/5- 2 color d/f
0/3- deep tail dancer back 140'
got my fourth fish in 135' and figured id get the last one on the way in, westward from 135 to 70'... no hits.
Been doing some fishing in a friends boat and doing pretty good but you cant beat the thrill of gettin' em' in the yak.