I thoguht I would share a couple ways Ive been rigging to get my baits down while trolling for salmon. Both of these techniques would work from a boat as well.
The first is a torpeedo diver which I just started using this summer and so far it has been very effective.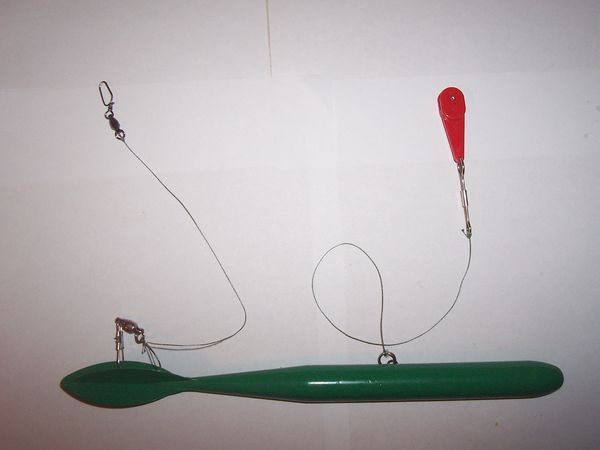 I modified the diver to trip and slide down the line. I swapped out the church walleye board release for this Dubro downrigger release. Then I drilled a small hole in the fin and added another piece of braided line with a couple snap swivels.
The second set up is just a dipsy that I modified into a slide diver.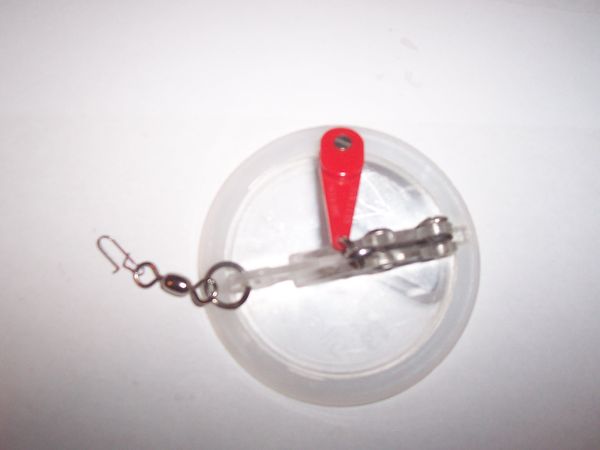 I once again added a dubro downrigger release and put a snap on the back swivel that would normally go to the bait. I like this more than a regular slide diver because I dont have to pull the line through the diver to let it out. I simply let out my desired amount of line and clip on the diver just like I would with a planer board.