Today I had the pleasure to fish the SU tourney aboard The High Tech Red Neck.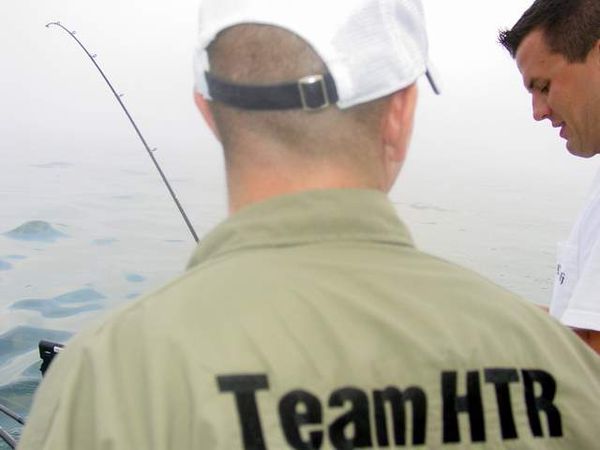 Capt. Brian and first mate Tim twekd1 made the trip fun from Fog to Finish.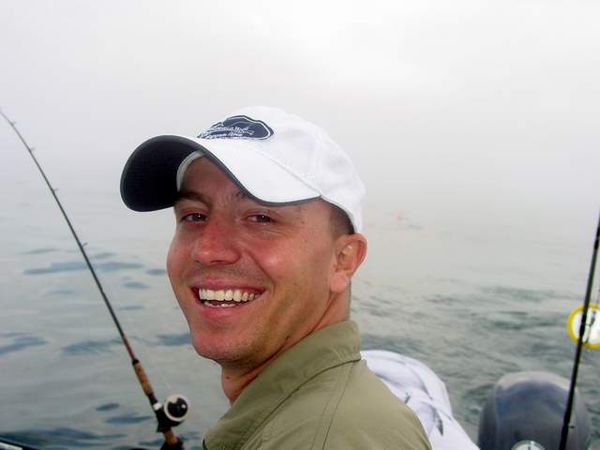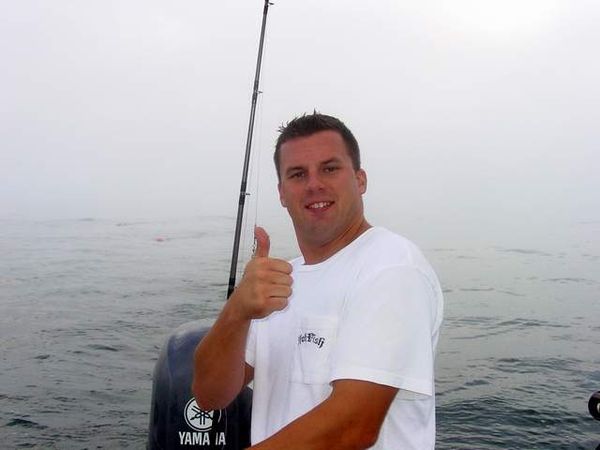 Tim tries to help our only Brown to gain a little weight.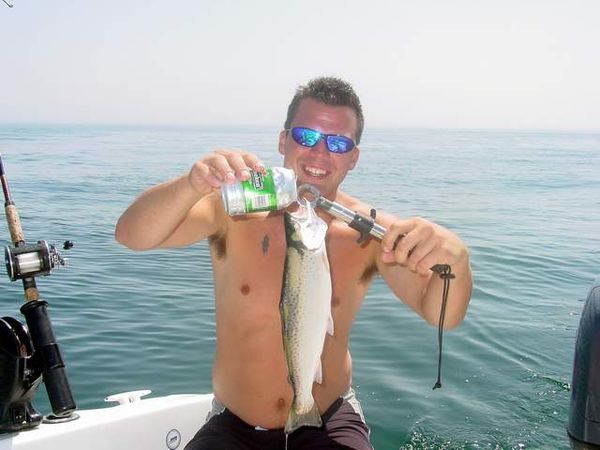 Alas, another group posted some hefty Browns to knock us out of that class.
We scored 2 nice kings, & 1 mini King along with the Brown going 3 for six dropping a couple of heavy fish near the boat.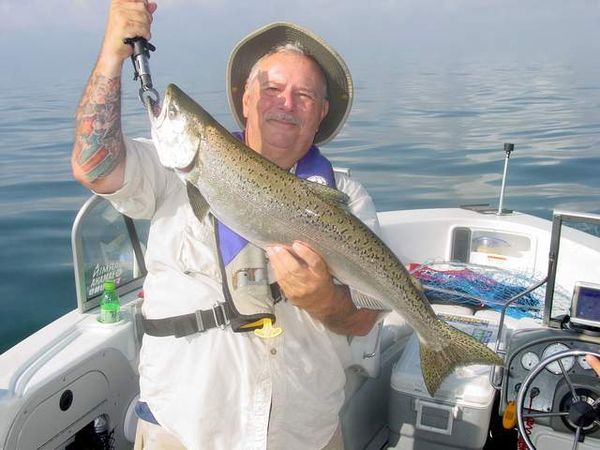 Here, our stalwart Captain and first mate display a hard fighting mini King.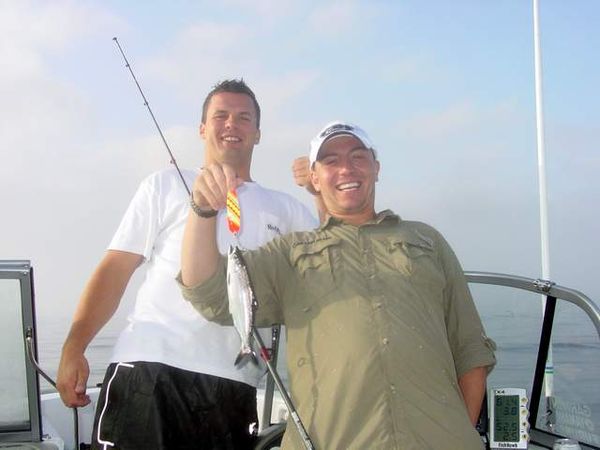 Our largest catch turned out to be this "Keeper' Smart Mouthed Bass"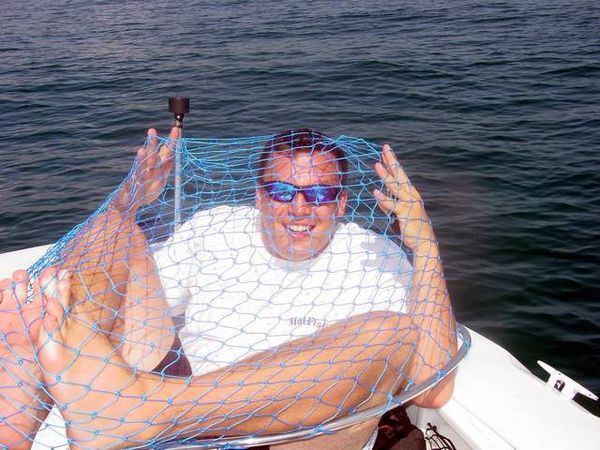 It was a great day to be out and also to mingle with fellow anglers. The Pizza afterwards was pretty darn good too.
Most of the time on the water looked a lot like this.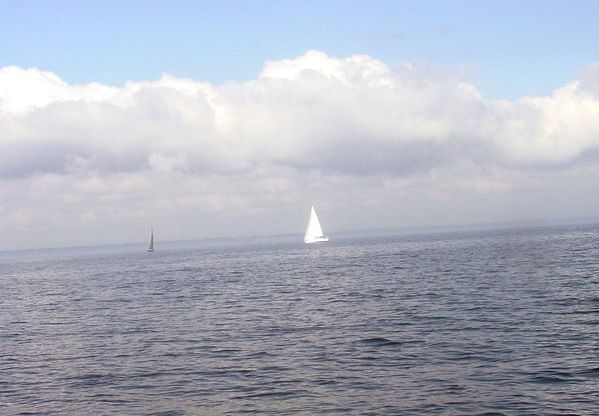 And NO. This is not the new Secret Bait. This young lady had her spoon attacked by one of those low life blood suckin' Lampreys.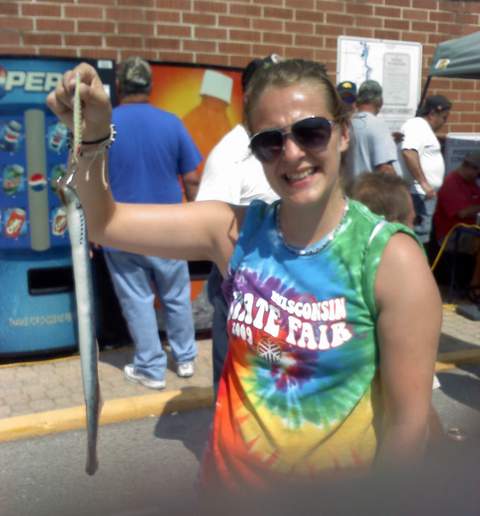 Thanks again to Capt. Brian of the HTRN and Twekd 1 Tim for the great time on the water.

Did I mention all of the fancy boats and Beeeutiful Wimmins ???