After a late am start Goose Hunter and I went on a fish hunt in the main pit at his club.
After taking a few dinks between us This nice Hoochie Mama put up a stink for me.
I was so excited to measure her after the picture that I let her slip right off the ruler.
It was both exasperating and rewarding feelings watching her take her time and swim down into the clear pit.
I took some ribbing from the boat captain during our voyage until he pulled the same stunt with a nic very near nine incher.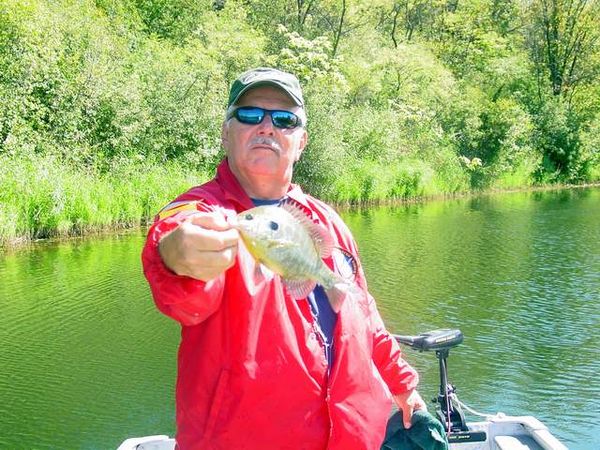 We poked about in a lot of familiar spots scaring up a few more keeper size Gills and GH reeled in a very husky Rockie to boot.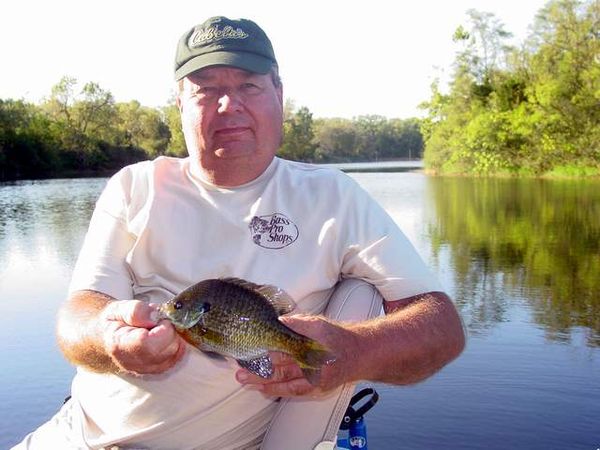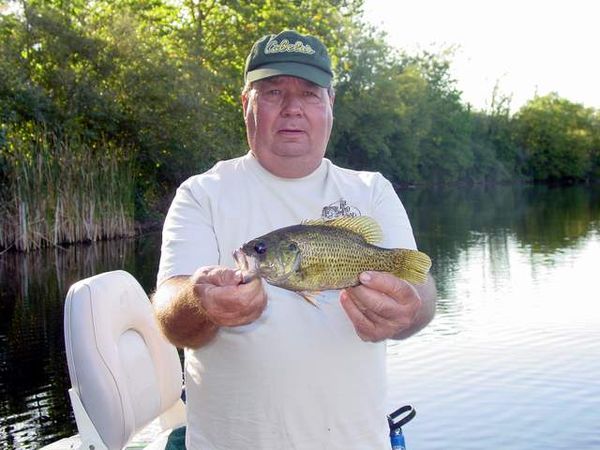 We managed a couple of nice Perch to round out the day.
Most fish came on Jig and minnow/ wax worm combo.
Thanks Ang for another great day at the pit.