Met the sunrise for my 40th year above ground at Montrose hoping against hope for some perch. Only one keeper among a half dozen I caught in an hour and a half or so (and I seemed to be slaying 'em compared with those around me). So, after heading down to Diversey for awhile and getting hardly a bite, I headed home and then off to a cafe with the family for some biscuits & gravy.
After that, I took the girls up to the Goons. Usually when I say, "Hey, girls, let's go to the ol' fishin' hole," they give a big Noooo! But not today--it was one of my birthday presents. We had to leave right away from the first spot I took them (that shade would have been nice, though), as the mosquitos were out of control. I think they actually liked the repellent I brought. So we ended up in full sun by the Willow Rd. dam. Didn't want to spend more than an hour in that blazing heat, so we decided to have a little gill poppin' derby: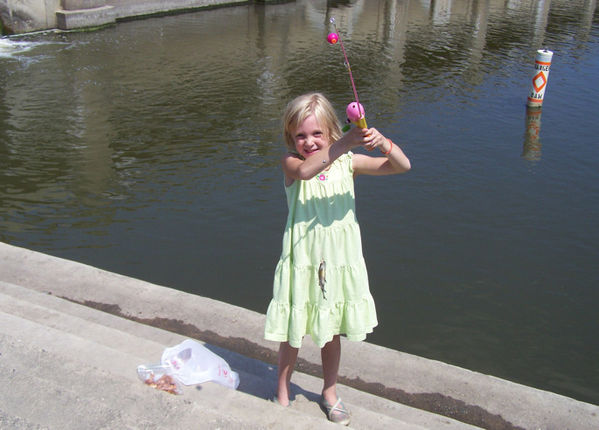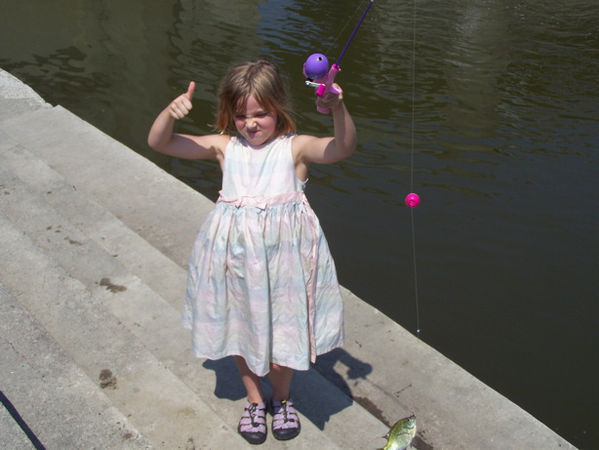 Double!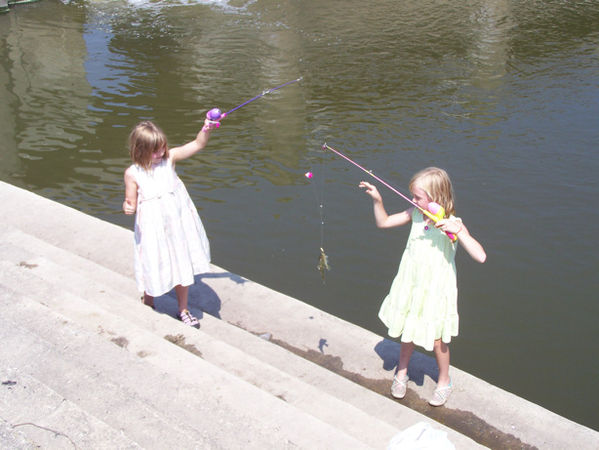 The old man brings in the biggest: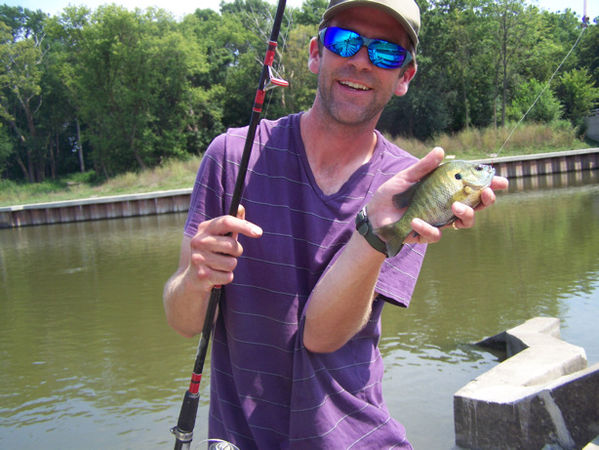 And the old man wins the derby: 15, 12, 4 (I was sweatin' when my 8 y.o. got up to 10

). What do you know--they both said they had a really fun time. Best present I could have asked for.