I was hosted by Goosehunter today at his club.
We were launched by 10:30. It was a slow start with only a "Shore Patrol" Green Fish to show for the first hour or so.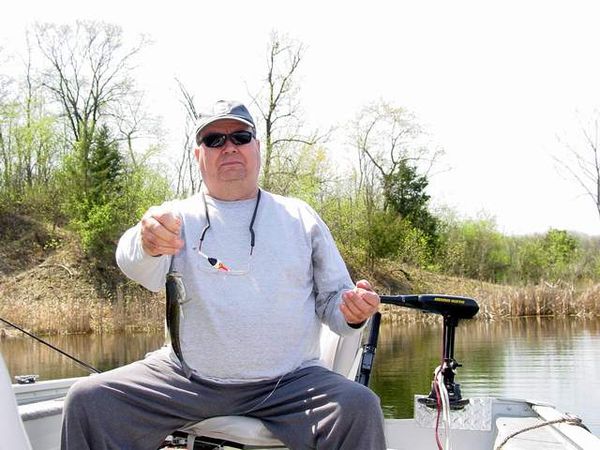 After quite a few moves, we found some large, strong Rockies, The largest at 10+ inches.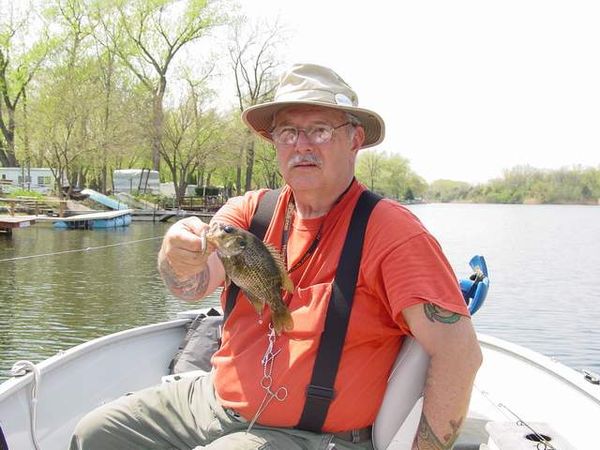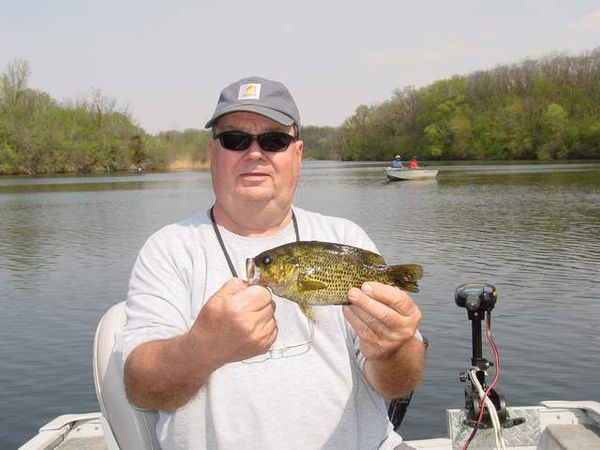 Now these fish eat every bit as good as a Bluegill so they got the ride to Chicago.
We moved down the main lake without much success. So................. off we go to a favorite producing hole.
On the way there Ang was trailing a Beetlespin & Minnow.
A big hit and..........................
Yep, It was one a Dem Hoochie girls.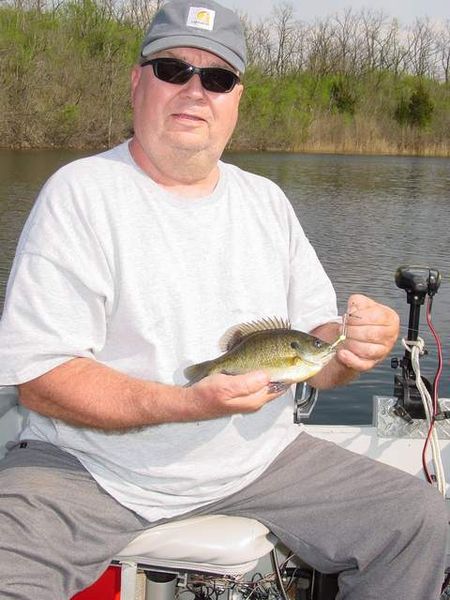 The day just got better from there. Down at da hole they was hittin' like there was no tomorrow.
I got this 9 inch Bruiser that was missing his whole top lip. It looked like it had been that way a long time.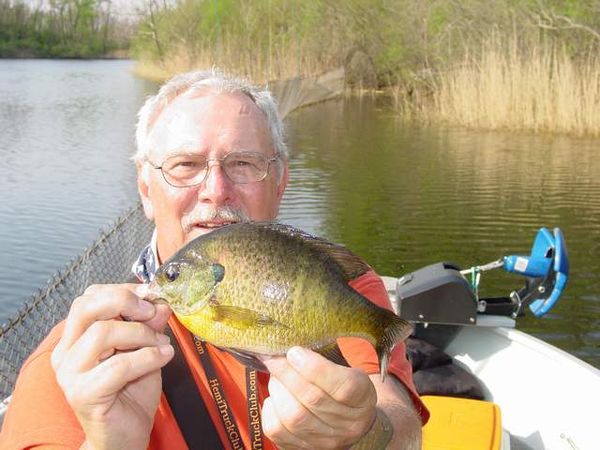 Ang countered with this beauty.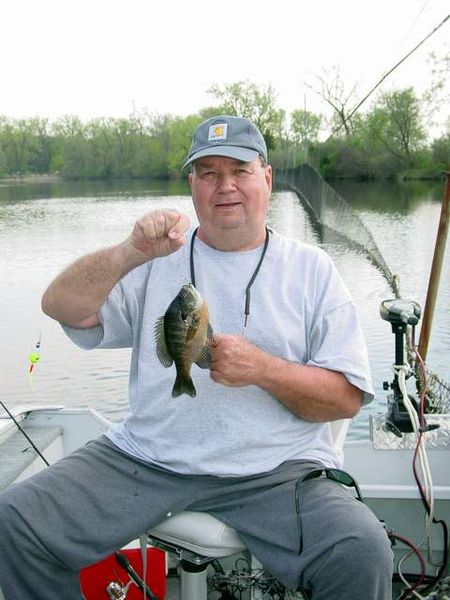 Then in comes a Double of Hoochies that were hoppin' Floppin' mad.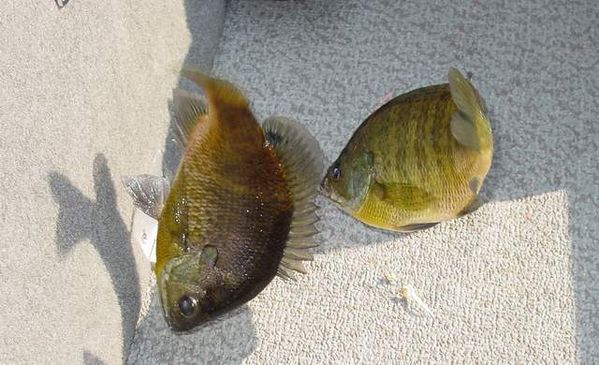 They did calm down enough to be unhooked and ceremoniously live welled.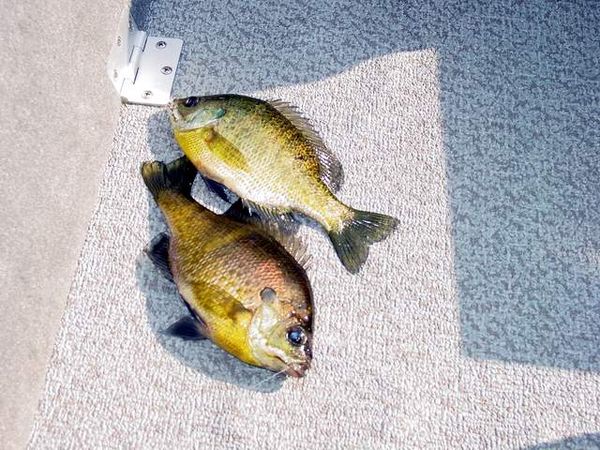 Rest assured, this fishery can send a few "Nice Girls" to Chicago with no sweat.
One lonely Crappie volunteered to join the party. He went back for another day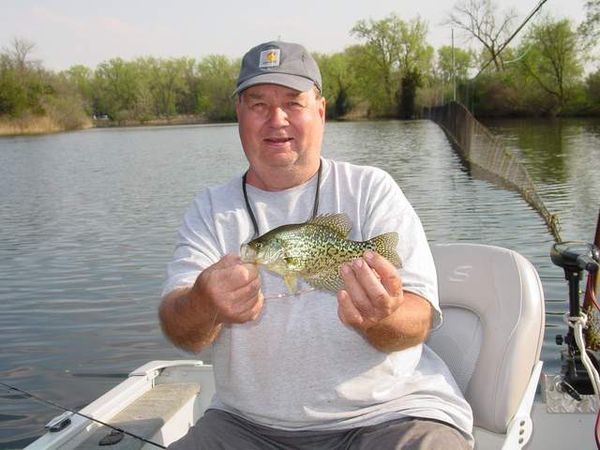 My host informed me at the end of the day that he had plenty of fish at home and that I would have the honor of putting this bunch under the knife.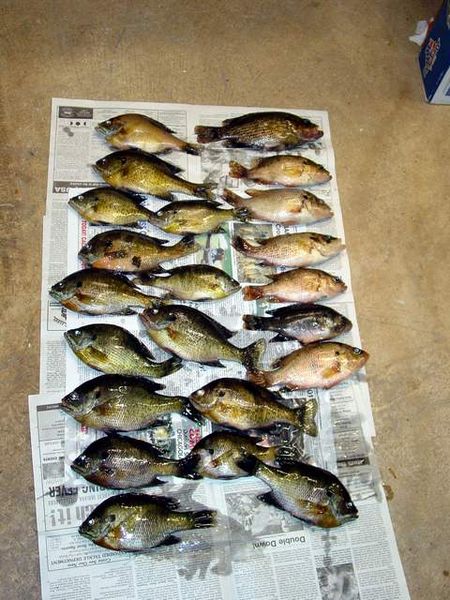 One 9" missing a lip, 2- 9 1/2" and a host of 8+ Gills
Seven nice Rockies, the largest being 10+ all of them Chunky.
Slip Bobbers, jigs and tails Minnows and Wax worms in all presentations took fish today.
Thanks again Ang. for sharing a great day to be fishing with me.