Johnny Finn wrote:
Nice fish Connor,keep it coming!!!.......Tell us more about your hair rigs and bolies and such as many
of us are unfamiliar with the European methods used to take these wily fish.......Does the cold water
slow their fight at all ? I'm kind of surprised they still are eating, I thought they slowed down in the cold
water like bass do.

A hair rig is the most widely used rig for carp. The bait isn't on the hook itself, but on the "hair"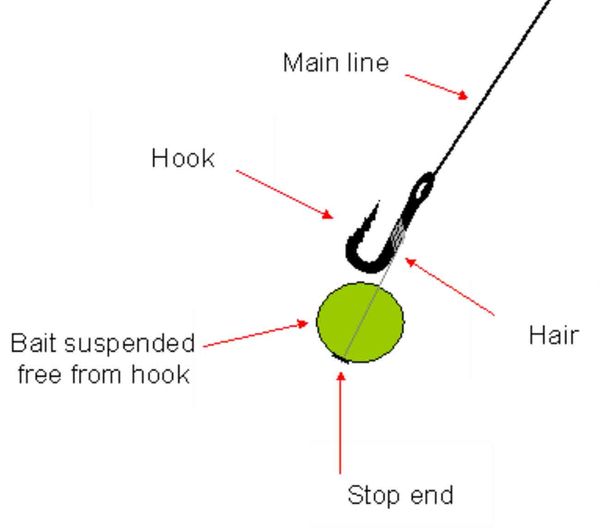 The idea is that the fish hooks himself when he tries to spit the bait out.
As for boilies I stay away from them, they don't work nearly as well as corn for me.
The carp still fight pretty hard in the cold weather and feed throughout the winter, I think bass are just sissies.