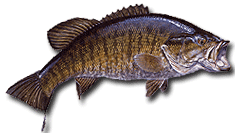 Your complete resource for Chicago fishing reports and information. Chicago fishing can be amazing and Chitown Angler is excited to offer sportsmen daily reports and some of the most engaging fishing and hunting forums in our area. We bring angling enthusiast's a complete range of fishing reports and information to improve their success on the water or just to find another partner. From the expert to the beginner we can satisfy your needs.

Whatever is your addiction, you'll most likely be able to fill your craving here! Our goal is to be your complete resource for outdoor information.




How often do you wonder how the action is on a local lake or river? Chitown's purpose is to provide sportsmen and women with current fishing and hunting reports for the majority of Chicagoland's hot spots, small rivers, ponds, creeks and ditches. We like to keep our discussion about the outdoors, after all that's why most of us ended up here. If you're looking for politics just let us know and we can point you to some of the best political forums around.
We've been around a while and the one thing we know for sure is we can offer you is quaility fishing reports for the Chicago area, a hassle free place to hang out, a place to meet new people and talk about the outdoors. While we believe strongly in a person's freedom of speech you need to know that we are not like other web sites, we will not allow any type of cyber bashing, insulting statements or harassment. It's a pretty mellow place and our goal is to keep it that way so that every time someone stops by the site it's a good time. We want this site to be your favorite source for Chicago and Illinois fishing and hunting reports and information.
Our site is free to all members and we offer image hosting so you can add your photo's to reports. In order to post reports you simply need to register, but if you like to just hang out and read that's cool because there's a bunch of great information for everyone to use.